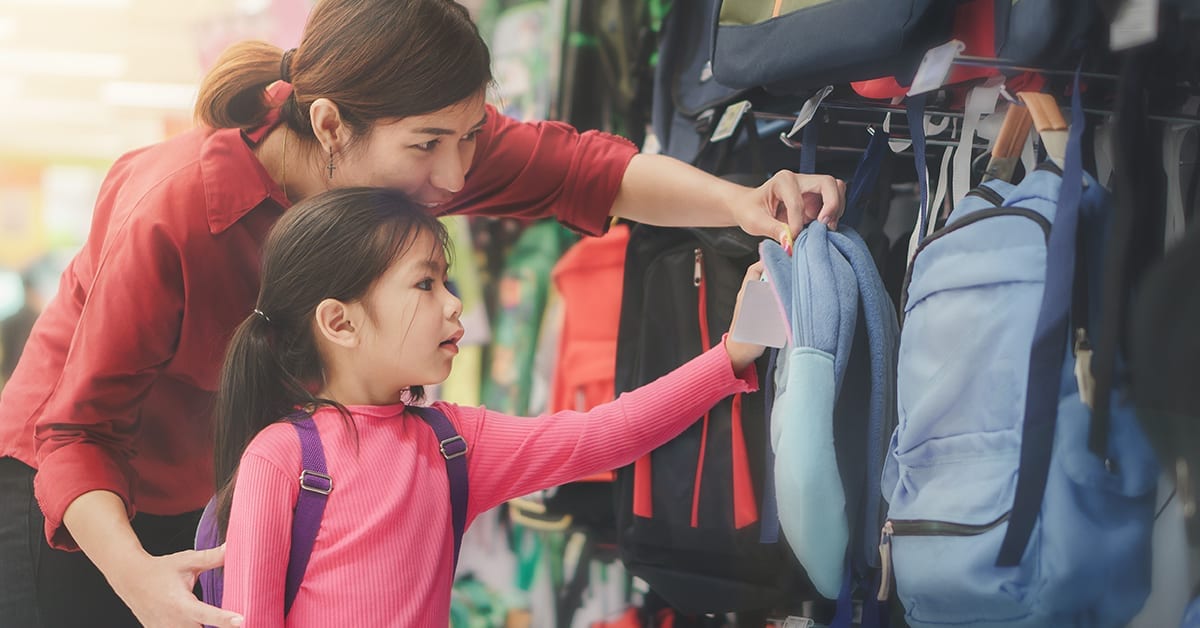 Though we're all still enjoying the lazy hazy days of summer, the time to start getting everyone back into Fall schedules is quickly approaching. Corralling kids into routines can be challenging at the best of times. By making a few subtle changes now, getting into the school groove can be a little easier for everyone:
Start turning out the lights earlier.
When days get longer, bedtimes usually grow more lax. Now is the time to reign in "lights out time" again, in preparation for those earlier morning wake ups. Start off by gradually moving lights out 15 minutes earlier every week, until you hit the usual Fall bedtime hour.
Start replacing screen time with reading time.
Pare back time spent on social accounts and streaming movies by implementing a short amount of "screens off" time. Better yet, replace screen time with reading time to ease kids back into the studying mindset.
Go school supply shopping.
There's always something fun about shopping for shiny new pencils, pens and binders! Get the kids excited about going back to class with a trip to your local dollar store.
Organize your ride.
If you'll be carpooling instead of using the school bus, get a jump start by making sure you're part of a carpool for both school and after school activities. As any busy parent knows, this is a huge timesaver — not to mention a great way to be a friend to the planet. If the kids will be taking public transportation to school for the first time, take a couple of "practice" rides on the bus or subway now to familiarize them with the route.
Do a big room clean.
It's just easier to concentrate when you're in an organized, non-distracting space. So next rainy day, spend time tackling the mess that accumulated in the kids' rooms over those laid-back summer months.
Squeeze the doctors' appointments in now.
Schedule checkups with the dentist, the eye doctor and the physician now, while there is more free time. Haircuts are a great idea now too. Between school, homework and extra-curricular activities, fitting in appointments can become an organizational challenge.
Get your own important things in order.
For many of us, Fall is like the start of a new year as well. So in addition to getting our kids organized, it's also the time to get our own things in order. Is there anything you've been putting off? Do you have power of attorney and a will in place? Do you have a life insurance policy? If you have children, you should at the very least have life insurance in place.  Canada Protection Plan has a great array of insurance products to choose from. If you're in great health and are looking for a plan with great rates, consider Express Elite Term Life Insurance. This plan offers up to $500,000 in coverage at Canada Protection Plan's lowest rates, with no medical tests required. Best of all, it's fast and easy to apply … and with such a busy time ahead, this is a very good thing!
For more information about Express Elite Term Insurance coverage or any of Canada Protection Plan's other products, contact your advisor or call Canada Protection Plan at 1-877-851-9090.
Then,  go enjoy all those beautiful summer days and nights that still lie ahead!
Got 5 minutes? It's simple and easy to find out how much life insurance you may need, try our life insurance needs calculator. And for more details, get a no-obligation quote today.