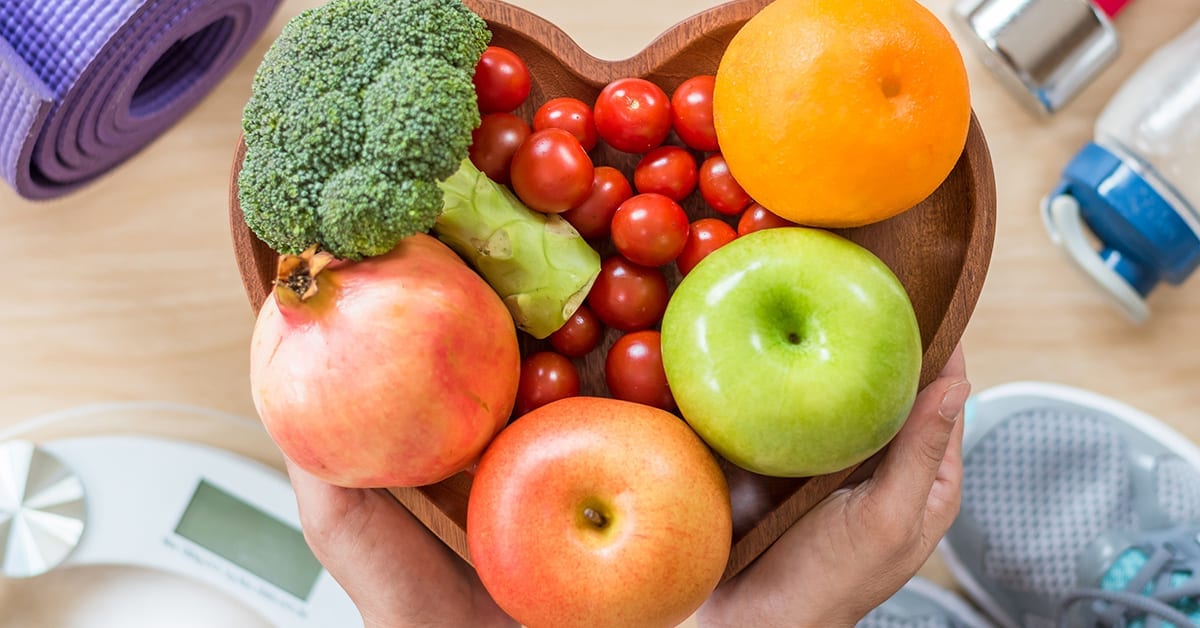 September 29th is World Heart Day; each year at this time, the World Heart Federation (WHF) asks us all to make a promise to live a more heart-healthy life. With cardiovascular disease being the world's leading cause of death, loving your heart makes more sense than ever.
Happily, there are many ways to control your heart risk factors. In fact, according to the WHF, at least 80% of premature deaths from heart disease and strokes can be avoided by taking some simple steps:
Butt out If you do just one thing to improve your heart health, quit smoking. Quit for 2 years, and the WHF states your risk of coronary heart disease is substantially reduced. After15 years of quitting, your health can actually return to that of a non-smoker.
Follow a healthy diet. Kiss those sugary drinks goodbye and reach for water or unsweetened juices instead. Load up on 7-10 portions of fruits and vegetables each day. Stay away from processed and pre-packaged foods — they contain hidden salt, sugar, and fat.
Control your portions. Restaurant servings tend to be way larger than what we should eat. Diabetes Canada has easy-to-remember guidelines to help: 1 serving of Fruits/Grands/Starches is equal to the size of your fist; 1 serving of vegetables is what you can hold in both hands; 1 serving of meat is the size of your palm and the thickness of your little finger; fats should be the size of your thumb tip.
Get out and exercise. Make a goal of doing at least 30 minutes of physical activity to raise your heart rate, 5 times each week. Try jogging, biking, the elliptical machine or even dancing! Get a "fitness tracker" and challenge friends and family to get in shape too. You'll know you've hit your target zone if you're moving fast enough to raise your heart rate – but can still talk while exercising. If you have problems with your joints, try a gentler exercise like swimming or walking. Just get moving and make it fun!
Know your numbers. Visit your doctor to find out what your specific levels are:
High blood sugar can be a sign of diabetes. If left undiagnosed and untreated, diabetes can put you at an increased risk for heart disease and stroke.
High blood pressure is the number one risk for cardiovascular disease. It's called the silent killer because it doesn't exhibit warning signs or symptoms, so most people are unaware that they have it.
Body Mass Index and Cholesterol levels are two other things that can put you at risk for heart-related ailments, so get these checked too.
Laugh! Believe it or not, research shows that laughing out loud is actually good for your heart and can help guard against a heart attack.
Know the symptoms of a heart attack, just in case. Also, know that these symptoms can differ between men and women.
Despite all your best efforts, heart-related ailments can be beyond your control—especially if hereditary factors are at play. But having conditions such as angina, arteriosclerosis, arrhythmia and heart murmur, congenital heart disease, high blood pressure, coronary artery disease, or if you have even suffered a heart attack or have a pacemaker, doesn't preclude you from getting life insurance.
Canada Protection Plan offers a variety of life Insurance plans for those with existing heart-related conditions, with coverage up to $500,000 in many cases. To find out more, call 1-877-851-9090 or speak with your Advisor to help determine the most appropriate plan for your needs.
---
SOURCES
The information contained is as of date of publication, and may be subject to change. These articles are intended as general information only, a licensed advisor should be consulted regarding your specific situation.