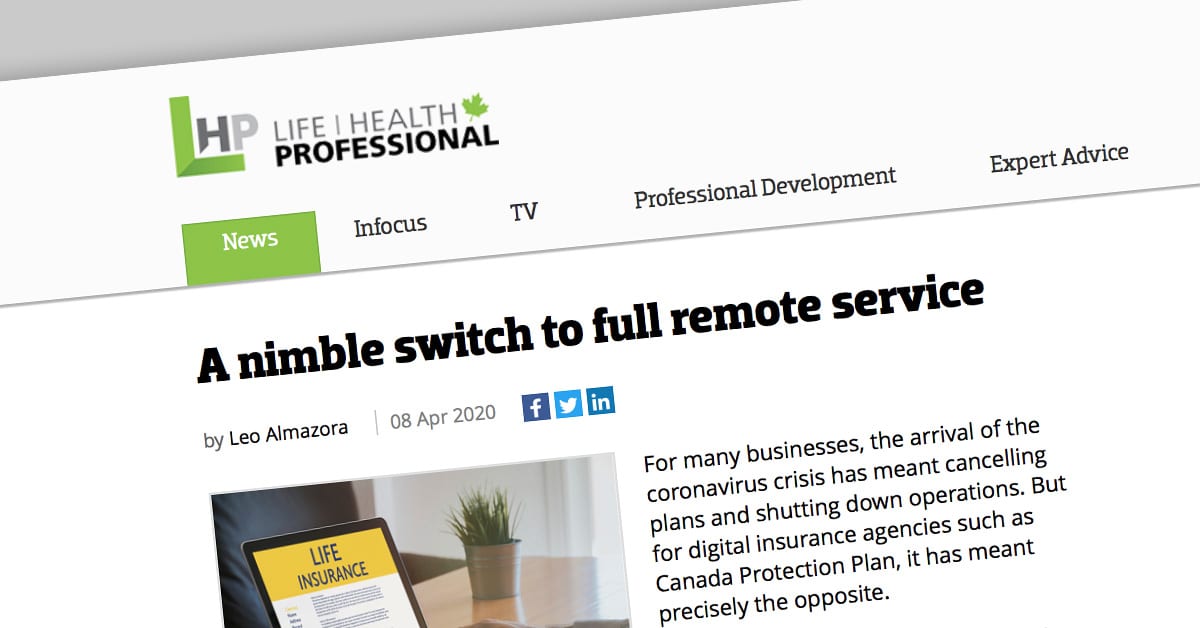 By Leo Almazora | Life Health Professional
A nimble switch to full remote service
For many businesses, the arrival of the coronavirus crisis has meant cancelling plans and shutting down operations. But for digital insurance agencies such as Canada Protection Plan, it has meant precisely the opposite.
"Even before this event, our company had a very simple process that was pretty much e-ready," said Michael Aziz, co-President at Canada Protection Plan. "We had one of the best e-Applications in the business, and a couple of our products already had an e-Policy: advisors could do sales over the telephone and over the internet, and we could approve an application and issue a digital policy in a day or so if everything was in good order."
READ MORE
---
By Leo Almazora | Life Health Professional | Published: April 08, 2020
The information contained is as of date of publication and may be subject to change. These articles are intended as general information only.