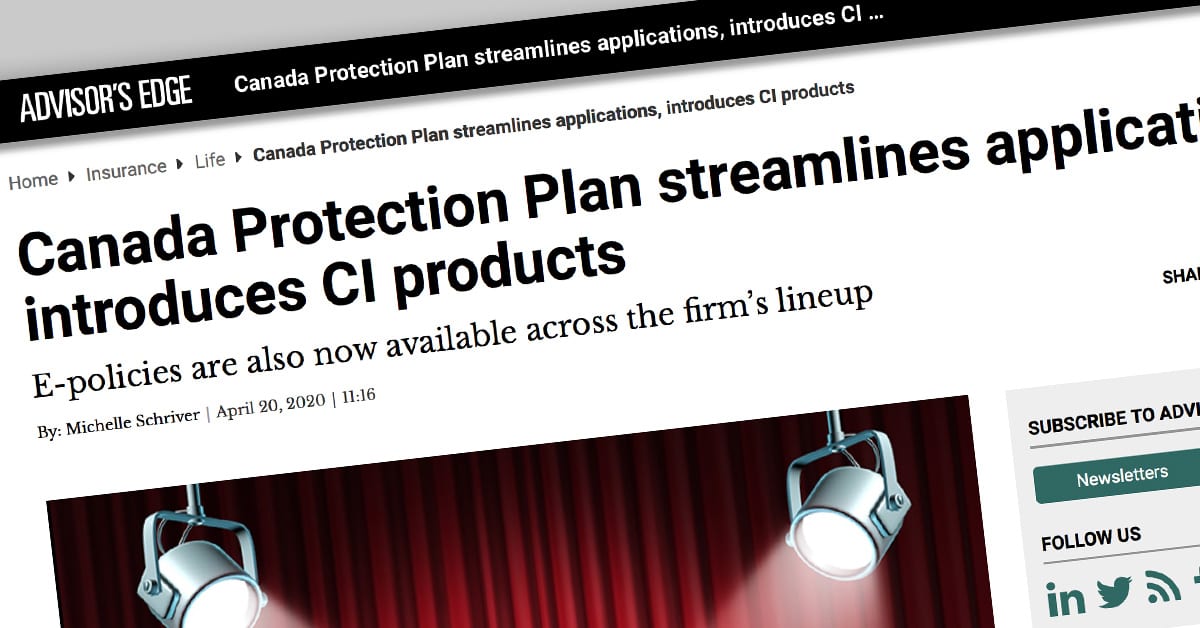 By Michelle Schriver | Advisor's Edge
E-policies are also now available across the firm's lineup
Toronto-based Canada Protection Plan, provider of simplified no-medical insurance, introduced a new feature to its application process that aims to deliver greater efficiency to advisors and clients.
Fastest A-Z, available to advisors through the firm's online process, allows for streamlined applications for those who are hard to insure.
The feature leverages client data provided in the application process so that fewer questions can be asked. For example, when a client answers "no" to a specific disease in the medical history portion of the application, they'll no longer be asked additional questions about that condition.
Read more
---
By Michelle Schriver | Advisor's Edge | April 20, 2020
The information contained is as of date of publication and may be subject to change. These articles are intended as general information only.