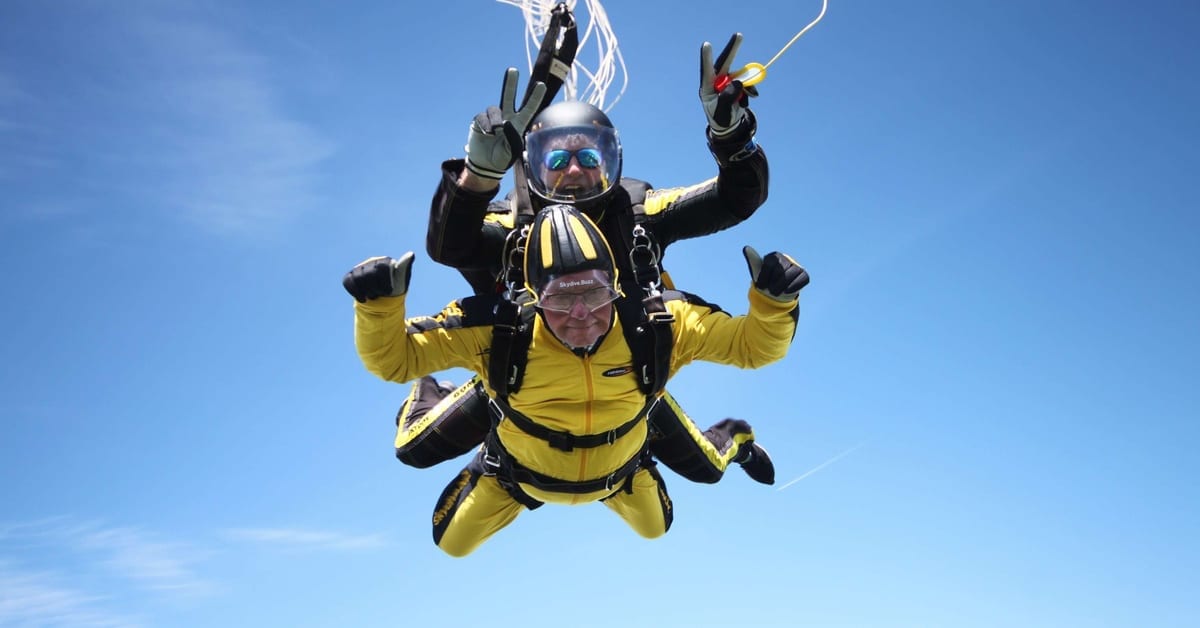 By Bethan Moorcraft | Insurance Business Canada
Thrill seeking gets more and more adventurous and imaginative every year – and new risks are creeping into the life insurance market.
Canada has always been extremely popular for outdoor pursuits. In the winter months, tourists flock to Alberta and British Columbia to enjoy extreme skiing. When the weather turns, the biggest thrill seekers ditch the slopes and take to the air and the water, parachuting, base jumping and scuba diving.
The risks associated with extreme pursuits are high. One mistake or accident can lead to serious injury or worse, so the need for appropriate extreme sports coverage in a life insurance policy is vital. Michael Aziz, senior vice president of sales at Canada Protection Plan, told Insurance Business of a few interesting trends in the extreme sports market.
"Most people would think millennials are the ones doing these extreme pursuits, but what we are seeing a lot more of these days is the baby boomers getting things off their bucket list," he said. "They are buying motorbikes and going out and enjoying their lives now that they have more time. Extreme sports coverage is something you see across the population. It is not just limited to one segment any more. There has definitely been a bit of FOMO (fear of missing out) among older demographics."
In May, D-Day veteran Verdun Hayes became the world's oldest skydiver at the age of 101 and 38 days. He jumped 15,000ft from a plane in Devon, UK, to take the world record from Canadian Armand Gendreau, who skydived in June 2013 aged 101 and three days.
So, age is no longer a factor when it comes to extreme activities. However, age and health will play their parts in life insurance premiums, so brokers must encourage transparency from their clients in this regard, according to Aziz.
"Customers should make sure their life insurance covers extreme sports and high-risk occupations," he said. "If clients do extreme activities, they should be transparent and let the broker know of everything they're into – and then the broker will determine whether that is considered an extreme activity by the insurance company. It is better to give more information than less, so that clients are covered in the unfortunate circumstance that something does happen."
Another trend potentially seen across various insurance markets is "people looking for a more simplistic approach" to buying insurance. These days, more people are doing research online before approaching brokers and many people are buying policies online without any personal contact whatsoever.
"In the life insurance space right now, there are many people who don't have the time to explore different insurance options in depth because they are busy with family obligations, work and their social lives. Because of that, we see a lot more people doing their research online. The problem is, life insurance can sometimes be complicated, especially if you carry out extreme activities or have a high-risk job."
"You can find a lot of information online but it is definitely worth talking to a broker who can guide you with some of the nuances of different policies. If brokers have clients that are into base jumping or bungee jumping and looking for life insurance, they should at least go through their client's policies to make sure they are covered for extreme activities and make sure clients have answered all questions honestly and transparently."
---
By Bethan Moorcraft | Insurance Business Canada | Published on July 17 2017
NB: This article may have been edited and/or condensed. The information contained is as of date of publication and may be subject to change. These articles are intended as general information only.