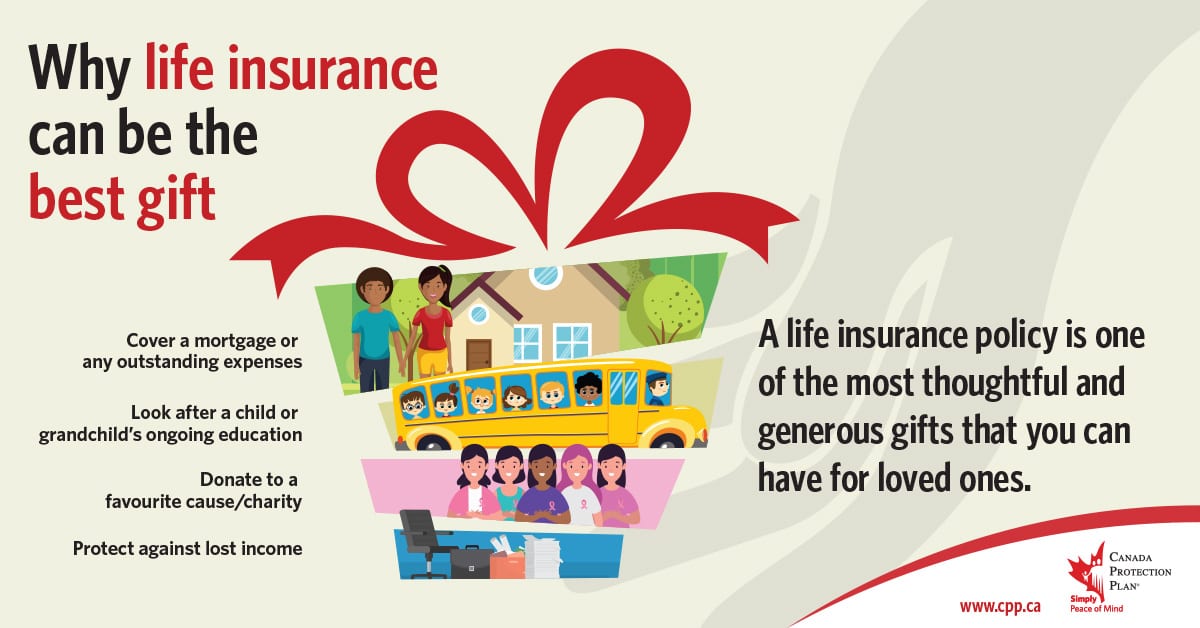 This cover has been designed using resources from Freepik.com
Buying a life insurance policy is one of the most thoughtful and generous gifts that you can think of.
Why life insurance can be the best gift
Cover a mortgage or any outstanding expenses
Look after a child or grandchild's ongoing education
Donate to a favourite cause/charity
Protect against lost income
With coverage up to $1 million or up to $750,000 on No Medical plans, no matter your health or stage in life – we make buying life insurance straightforward and easy to apply for.
This holiday season think about "the gift" of a life insurance policy. Get peace of mind knowing that your loved ones' financial well-being will be looked after.
Canada Protection Plan wishes you and your family a happy and healthy holiday.