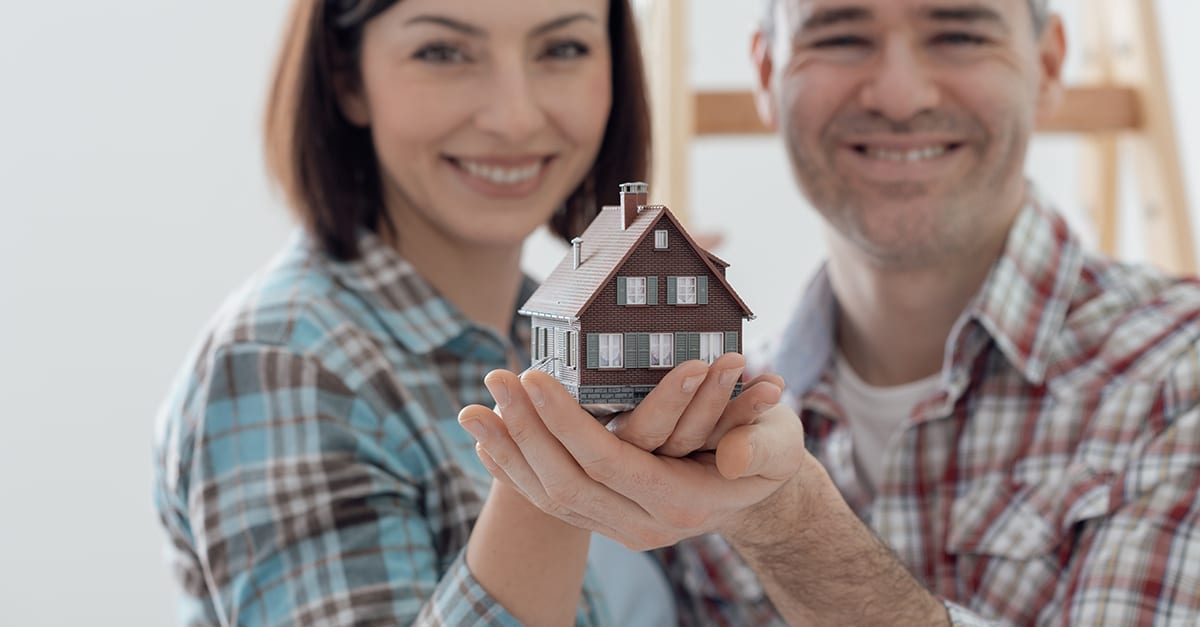 If you're thinking about buying a home, you probably have countless concerns on your mind. So many questions to answer and boxes to check on your list; the last thing you want to do is complicate the process.
As you consider how you'll finance your new home, the issue of mortgage insurance has probably come up. However, you may not know that mortgage loan insurance and mortgage life insurance are actually two different things—and in many cases neither one is your only option!
Here we'll explain the differences between mortgage loan insurance and mortgage life insurance, and explore some other options for home buyers looking for alternatives.
The need
Buying a home here in Canada has become an expensive venture. This is especially true in British Columbia and Ontario, where home prices have shot sky-high over the last few years. The cost of homes is crucial in this context, because it controls what type of insurance you'll need to buy.
For buyers who put at least 20 percent down on their home purchase, there is no mortgage insurance requirement. However, if you put down less than 20 percent, most lenders will require that you purchase mortgage loan insurance. As prices rise, it's unlikely that people will be able to put down 20 percent or more, so more buyers will need mortgage loan insurance.
Comparing mortgage loan, mortgage life, and other life insurance
Mortgage loan insurance makes you less of a risk to your lender; this means that with the insurance you would be eligible for a loan that you might not otherwise qualify for. The downside is that it increases the cost of your loan. Your mortgage loan insurance payment will be folded into your closing costs, your total monthly payment to your lender, or both.
Furthermore, the Canada Mortgage and Housing Corporation (CMHC) raised premiums on mortgage loan insurance for homeowners effective March 17, 2017. The range of this increase will depend on the borrowed sum and down payment.
Bottom line: Mortgage loan insurance protects the lender in case you default on your mortgage. It may not be the best value or your first choice, but it may be required by law depending on your agreement.
Mortgage life insurance pays off your mortgage in the event of your death. This means the lender is the beneficiary of the policy and the amount of coverage decreases over time as you pay off your loan.
One of the weaknesses of this kind of policy is that it is inflexible; it only pays off the lender in the amount of the mortgage, which means it does not cover any other expenses that your family may be left with. Also, should you change lenders, you will need to reapply for coverage—and your premium is likely to go up. This kind of policy might not be the best value for your money, either.
Bottom line: Mortgage life insurance also protects the lender in case you default on your loan. It is a form of life insurance, however, and is not likely to be the most competitively priced or flexible form of life insurance.
Term life insurance is perhaps your simplest alternative to mortgage loan or mortgage life insurance. If you're not required to pay for mortgage loan insurance, it's up to you which type of coverage will give you the most value for your money, and there is every reason to think that term life will provide this for most people.
Here's why:
If you're looking for more flexibility and value, investigate a term life insurance policy that would benefit your family. They can then decide whether to pay off the mortgage, other bills, or how to otherwise manage your estate in the event of your death. A 25-year term or decreasing term life insurance plan may be the ideal fit.
Bottom line: For the majority of us, buying a home will be the largest investment we make, so take the time to ensure that the right decisions are made when it comes to the right type of insurance for it.
Conclusion
A mortgage loan or mortgage life insurance policy works out very well for the lender, but it may not be the best choice for you and your loved ones. Canada Protection Plan offers a wide variety of plans including 25 year and decreasing term options. To find out what plan may be the right fit for you, contact your advisor or Canada Protection Plan.
---