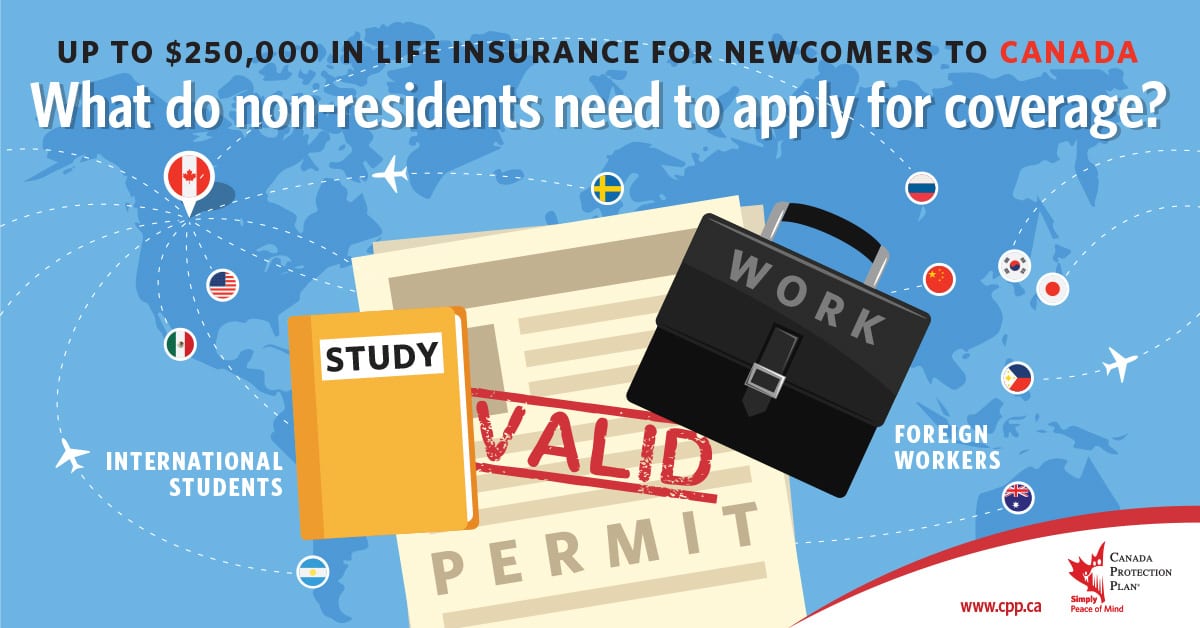 This cover has been designed using resources from Freepik.com
What do non-residents need to apply for Life Insurance?
International Students – Valid Study Permit
Foreign Workers – Valid Work Permit
Moving to another country can be exciting, yet overwhelming. Life insurance can provide peace of mind to newcomers that their families will be protected should the unexpected happen to cover outstanding debts.
Starting your studies or a new job in Canada? Beginning your life in a new country can be exhilarating – new city, lifestyle and friends along with ample opportunities for a new life.
But new beginnings can also be stressful. Navigating so many unknowns without the support of your family and friends from back home can be overwhelming.
When building a plan for financial stability and all what it entails, you may want to think about the advantages of having a life insurance policy. This can provide great peace of mind knowing that your loved ones will be protected financially, both here and back home.
Why life insurance with Canada Protection Plan?
Non-residents with a valid work or study permit can apply for up to $250,000 in coverage
Quick and easy to apply
Affordable rates
Complimentary benefits
No medical exams or needles on most plans
Payments start in the second month – applicable on monthly payment plans
When starting a life in a new country, protect your loved ones with a life insurance policy. Speak with your advisor or contact Canada Protection Plan for a free no-obligation quote