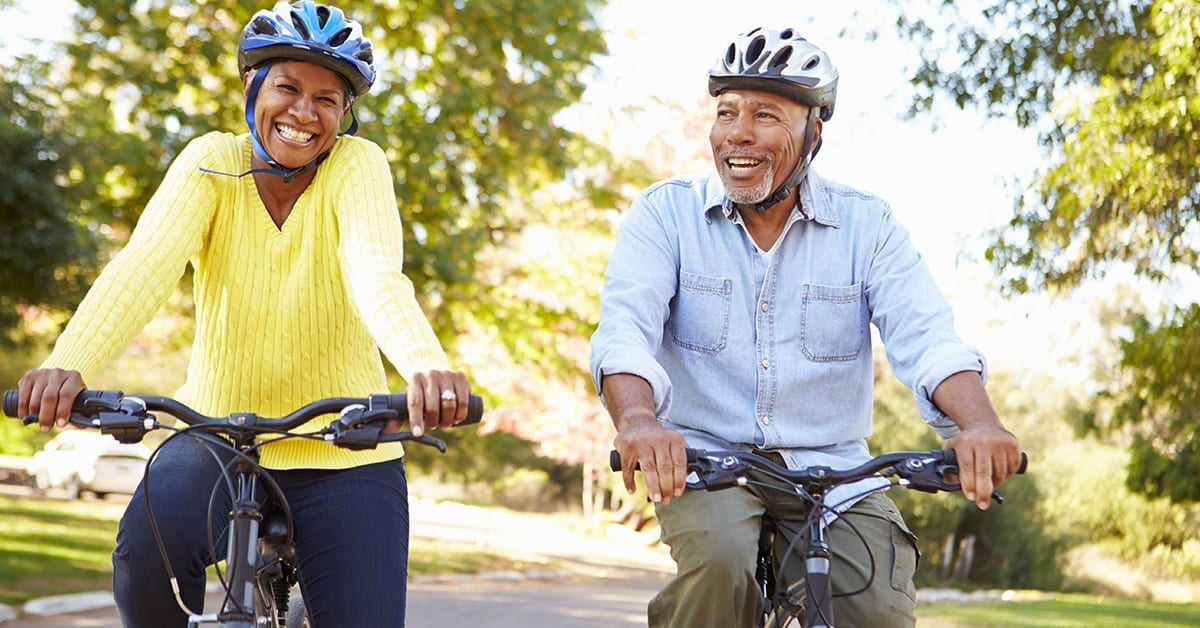 Over 60? Here's why Seniors should buy Life Insurance Coverage in Canada
Many people assume that life insurance is something to help you get over the "middle age hump" when expenses are at their peak, and a financial safety net is most needed. While this is true, life insurance is still beneficial in your retirement years. So if you're wondering "Do seniors need life insurance?", the answer is yes. Basically, if someone depends on you financially, life insurance makes sense.
Have an existing life insurance policy coming up for renewal? Now is a great time to review it
Different life stages can require different coverage, and a policy review can help determine if your plan still meets your current and future financial needs. Your financial situation will likely have changed: you may have paid off your mortgage, but there could be healthcare costs ahead. Think about what your finances may be needed for: estate taxes, final costs, updating/maintaining the family residence until it is sold, or perhaps leaving a gift for a favourite cause. Is there enough in your estate?  A life insurance policy payout could cover it all.
There are many life insurance plans specifically for those aged 60 plus. Each offers its own advantages.
Term Life Insurance is typically used to replace income.
Term Life insurance costs less than Whole Life Insurance because it covers you for a shorter period of time. With this type of insurance, you enjoy a locked in rate for your choice of a 10, 20 or 30-year term.
Term Life Insurance is often used to get you to retirement age, when you will likely have paid off most large expenses. At this time you may be leaving the workforce and ending any coverage you had through your employer; consider this while evaluating your needs. Even when major expenses such as a mortgage or children's tuition have been paid for, many people opt for Term Life after retirement to help provide for grandchildren or financially protect a spouse.
Whole Life Insurance lets you enjoy your finances during your lifetime.
Whole Life Insurance protects you for your entire lifetime; its big advantage is that your premium never changes, regardless of your age or health.  Since health issues can arise as you age and lead to higher premiums, locking in a rate for your lifetime is a great plus. Whole Life is paid once you pass on, which is why many people use it for estate planning. It is often purchased to cover final expenses and funeral costs, to help ensure that loved ones will not face this additional financial burden at an already difficult time. With peace of mind that final expenses will be covered, you'll have the freedom to spend your assets while you are alive.
No Medical Life Insurance can be the ideal solution to get coverage
With age there may be health problems and that can often present challenges in being approved for life insurance. No Medical Life Insurance enables those over 60 or those who may have a health condition, to get coverage.  This type of life insurance is a good option if you are concerned that you may not be able to get coverage or have been denied life insurance due to health issues.
Life insurance should be part of your financial retirement planning.
All life insurance benefits are tax-free in Canada, making it a smart way to leave money for loved ones without incurring taxes. As for which plan to choose, speak with your advisor or contact Canada Protection Plan at 1-877-851-9090 for a free no-obligation quote.  One other good thing to know: you can apply up to age 80 — regardless of your health and stage in life — and know that you can be covered.