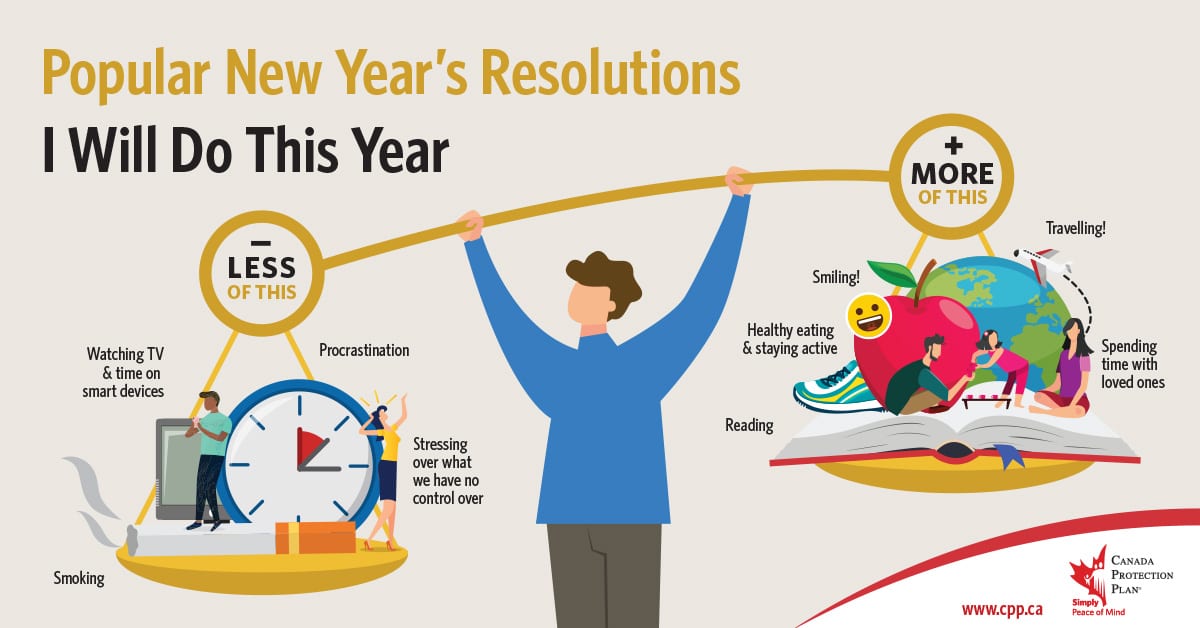 This cover has been designed using resources from Freepik.com
Popular New Year's Resolutions I will do this year:
Less of this
– Procrastination
– Smoking
– Stressing over what we have no control over
– Watching TV & Time on smart devices
More of this
+ Healthy eating & staying active
+ Reading
+ Spending time with loved ones
+ Smiling
+ Travelling
New Year, New Me! With the start of a new year, it is only natural to think about starting something new and having a clean slate to become better versions of ourselves. Coming up with new year's resolutions is the easy part, following through on them is the hardest. By mid January most people call it quits and get back into their routine.
How to keep your New Year's Resolutions?
Be realistic – set achievable goals
Tell everyone – family and friends can be there to encourage you
Celebrate your success – treat yourself when you are making progress
Track progress – Break goal into small steps that are easier to achieve
Don't be too hard on yourself – don't quit your goal even if you slipped. You can still get back on track.
Bonus resolution – Get Peace of Mind.
Whatever the new year might bring, be prepared for it with a life insurance policy in place. It's simple and straightforward to purchase life insurance from Canada Protection Plan and, you can be covered within a few days.  That's a New Year's resolution that's easy to keep!