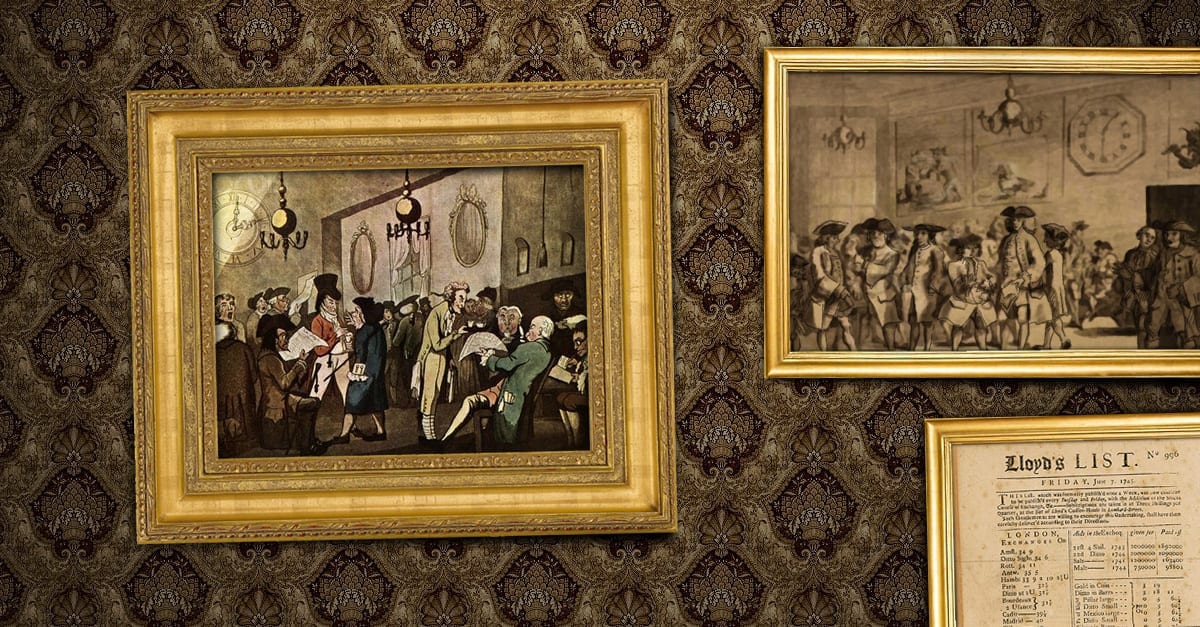 Did you know that September is Life Insurance Awareness Month?
Have you ever noticed how many great ideas seem to originate with the Greeks or Romans? Why, even the roots of life insurance can be traced back to those forward-thinkers living around 600 AD. Though not called life insurance per se, historians describe guilds or collectives that were organized at the time.
In exchange for regular contributions, members were entitled to benefits such as proper burial rites, contributions towards funeral expenses, and monetary support for survivors. Informal as these policies were, they served to protect surviving family members, while providing a proper send-off for the deceased.
Over time, life insurance evolved into a much more comprehensive endeavour. The first formal and modern life insurance policy was issued by Lloyd's of London in England (known at the time as Lloyd's Coffee House) during the 17th century. History tells of owner Edward Lloyd's coffee house being the place mariners flocked to in droves, in order to obtain marine insurance. This idea of protecting loved ones began to slowly catch on in the US. But it wasn't until 1840 that life insurance really began to take off across North America.
Canada made its own foray into life insurance in 1846, when Canada Life in Hamilton (Ontario) began to issue insurance policies to residents of Canada, the UK and Ireland. Founder Hugh C. Baker was the company's first policyholder; after making an arduous journey to New York to secure his own insurance policy, he realized the need to make insurance available closer to home. The rest, as they say, is history.
Fast forward to the present, where we now have an array of life insurance products and providers to choose from in order to suit our specific needs. For instance, Canada Protection Plan offers a wide range of affordable plans designed to cover everyone from seniors, to healthy individuals looking for quick easy coverage, to extreme sports enthusiasts — and more. Canada Protection Plan also specializes in providing No Medical & Simplified Issue Life Insurance to those individuals with pre-existing conditions who might not otherwise qualify for life insurance.
Some facts & figures approximately 150 years later…
Life Insurance Ownership
*
By year-end 2014, almost 22 million Canadians owned life insurance for the future financial security of their families. Average amounts owned were $193,700 for insured individuals and $381,000 for insured households.
Life Insurance Purchases
*
During 2014, Canadians purchased: About 692,300 individual policies were purchased during the year. Average size of new individual policies was $319,900.
All this to say, that the Romans and Greeks were on to something good, even way back then. They recognized a basic human need -– protecting the ones we love — that has over time, evolved to meet modern day demands. If ensuring peace of mind for family is on your radar, then contact Canada Protection Plan, or one of the 25,000+ Insurance Advisors to help determine the life insurance plan that best suits you.
---