Canada Protection Plan offers a wide range of travel insurance plans at very competitive rates – including coverage for pre-existing health conditions.
REQUEST A QUOTE
What should you look for when shopping for the right coverage?
Here are a few pointers to keep in mind:
Ensure your plan covers yourself, your spouse and any dependents travelling with you.
You may qualify for a family discount or have your children included at no cost.
Trip Cancellation and Interruption coverage
is an affordable way to protect yourself from the cost of a delayed, interrupted or cancelled trip.
If you take more than two trips per year, for business or pleasure, you may be able to take advantage of the convenience and savings that a

multi-trip plan

can offer.
Purchase only the coverage you need,
but remember all-inclusive travel insurance includes emergency medical, trip cancellation and interruption, flight accident, baggage, accidental death and dismemberment – and can be quite affordable when purchased in a package.
Be sure to

complete your application as accurately as possible

, disclosing any pre-existing medical conditions and closely review your coverage before you travel.
Before you leave home, get covered and travel with peace of mind. Please submit this form for a no-obligation quote or call Canada Protection Plan toll-free 1-877-847-9090, we will be happy to help. Bon Voyage!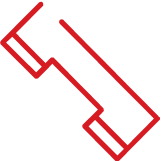 Send us an email or call us for a no obligation quote toll-free at 1-877-851-9090
CALL NOW