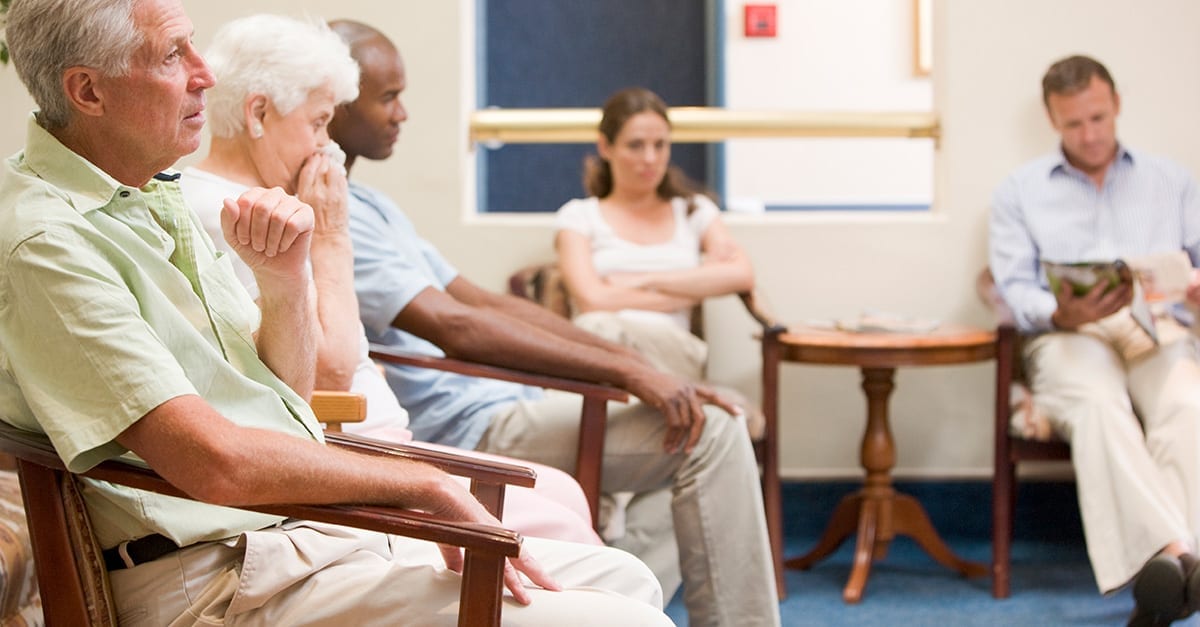 If you are not that happy about taking the time for a Doctor's appointment for a medical exam just to get life insurance, you're not alone. There are many other reasons why more people are now choosing No Medical Life Insurance. For example:
You don't like going to the doctor.
You don't need to have a serious health problem to dislike going to the doctor. Many of us already see our doctor more than seven times each year on average! So who really needs an extra visit? Many people also fear the idea of needles when there is an alternative. And this ties in with:
You don't have the time to do an office visit.
If you're anything like most people, your time is incredibly precious to you. You may not be willing—or able—to take time out of your day, especially for something that seems unpleasant. When it seems like there's never enough time to get things done, it's a faster and more convenient way to buy life insurance with a No Medical policy.
You need the insurance immediately.
Some life insurance buyers need coverage right away—they literally don't have enough time to wait for the traditional process to unfold. For example, you may need quick and easy coverage as you start your family or move into your new home and want to know all is secure. Whatever your reason, a No Medical life insurance plan can get you covered fast.
You are not in good health, and you are afraid of being turned down.
This is the classic reason for choosing a No Medical policy. There is a very sizeable group who has either been turned down for medical reasons before or who fear that they might be denied if they have an examination.
Unfortunately, many of us may not realize that there are choices. With our No Medical Life Insurance, getting coverage for the hard to insure is made simple and the application process is easy. Many conditions are covered – plus, we do not ask if you have ever been declined coverage.
Age – you may be concerned that this may be a factor.
For seniors, some may believe that getting life insurance coverage at this stage may be not be doable. Fortunately, even if you are nearing 80 years of age it's easy to get the peace of mind that we can offer.
You love extreme sports—no one will insure you.
Actually, those who are involved in extreme sports (and high-risk occupations!) can be covered. The traditional underwriting process for this kind of client might result in a very high premium or denial. With Canada Protection Plan's No Medical Life Insurance, you may very well be covered – whether you're into cave diving, skydiving, or anything in between.
No Medical Life Insurance isn't just for those who are "turned away" by other providers or are hard to insure. There are many reasons why life insurance consumers choose this kind of coverage. To find out what plans are the best fit for your needs, please be sure to contact your local life insurance advisor or
Canada Protection Plan

.