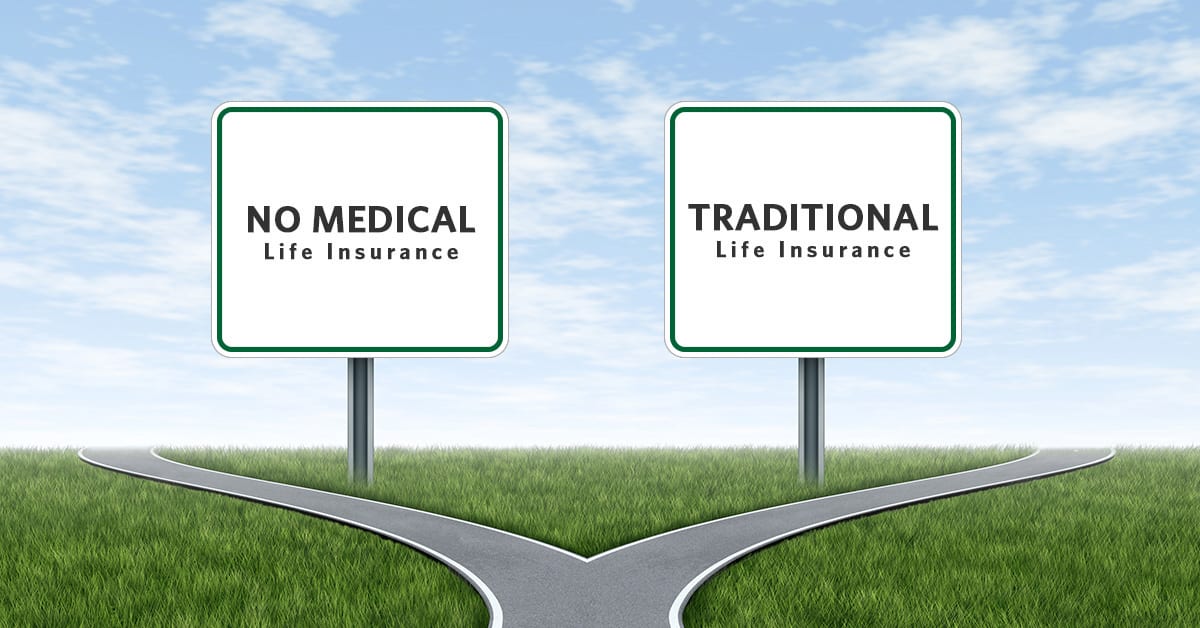 Purchasing a life insurance policy is one of the most important decisions you'll make to protect your family's well-being and should be a top priority for many depending on their situation. It ensures your family will be taken care of financially should you pass away.
Although many people desire this peace of mind, there's a common misconception that if you're not in optimal health a life insurance policy may not be a possibility or affordable. This applies to traditional life insurance, but a no medical life insurance policy is designed to accommodate those not in optimal health.
When applying for traditional life insurance, the insurer requires you to provide health information via medical tests and exams administered by a practitioner. This may make some feel a little overwhelmed and stressed at the thought of applying for this type of life insurance.
No medical life insurance on the other hand, insures even those with health issues that may not qualify for a traditional life insurance policy.  This can be comforting for those who currently have an illness/disease or have a medical history of health conditions.
Comparing No Medical Life Insurance to Traditional Life Insurance
No Medical Life Insurance
It's important to know that no medical life insurance isn't just for people in poor health. In fact, if you're in good health, you can also benefit because choosing this type of life insurance can provide you with conveniences that traditional life insurance may not.
The no medical life insurance application process is simple, it involves answering some health/medical questions. There are no medical exams or tests required. This means there's no hassle of seeing a practitioner and you can avoid the discomfort of needles (no drawing of fluids).
The overall process is much faster, and you can be issued your policy by a life insurance provider within a couple of days.
Similar to traditional life insurance, some life insurance providers offer high coverage amounts for no medical life insurance plans at affordable rates. Even if you have a hazardous job or participate in extreme sports, you can be covered by this type of no medical life insurance.
Traditional Life Insurance
The alternative to no medical life insurance is traditional life insurance. This requires medical exams and doctors' reports. Be prepared for needles and fluid samples being taken such as a blood and/or urine test. The life insurance provider may ask you to complete additional tests to learn more about your overall health. It can be time consuming requesting doctors' reports and other medical files from practitioners who are currently treating you or have previously treated you.
The entire application can be quite extensive and can take from one to three months for your life insurance policy to be issued because it is fully underwritten. In addition to being lengthy, if you have a poor health history the application process can also be quite stressful as in some cases you may be declined coverage.
Who can Benefit from No Medical Life Insurance?
Many can benefit from no medical life insurance, regardless of having health issues or being healthy. Overall, there are several key incentives for people to purchase this type of life insurance:
Individuals who have health challenges and would not qualify for fully underwritten traditional life insurance plans. You may be surprised to know that people with heart disease, cancer, diabetes, and multiple sclerosis as just a few examples, can be covered
Individuals who are afraid of needles
Individuals who do not have enough time to accommodate a medical exam or want fast affordable coverage with little hassle
Those who want an easy and convenient way to purchase life insurance
If you have been previously declined, rated, or postponed for insurance
How to Prepare for a No Medical Life Insurance Application
If you're applying for no medical life insurance, it's always good to be prepared and know what to expect prior to filling out the application form. Here are some things to consider:
Review personal and family health history
Start by gathering your family's medical history. How closely related to you are/were these family members (mother, father, cousin, etc.)? How severe are/were their conditions? Although you may be in optimal health, the health of your family members can play a role in the life insurance provider determining if you qualify and how high your premiums will be.
After considering your family history, think about your own personal health history. Have you been diagnosed/treated for any diseases or illnesses? This could have been at any point in your lifetime, from when you were younger to even within the last few years. Are you currently suffering from any illnesses or diseases? What medications are you on?
Life insurance providers will expect accuracy when it comes to sharing your full health history on the application, so always answer truthfully. Ensure that you consult your doctor if there are any parts of your medical history you are unfamiliar with or uncertain about. If you're unclear about medical terms on the life insurance application form, don't be afraid to ask your advisor for clarification.
Examine your lifestyle
There are lifestyle factors that your life insurance provider will use to determine which plan is right for you.
Since smoking has a direct impact on overall health, life insurance providers will ask you about your smoking habits. If you are a current smoker or have previously smoked, you will be required to share this information in the application. Although, there's no reason to be overly concerned, life insurance providers vary in how they classify a smoker and, there are some that have more flexible views when it comes to marijuana consumption as well.
Alcohol can have negative health affects if consumed often. Your life insurance provider will want to know how often you consume alcoholic beverages. Think about your drinking habits in preparation for your life insurance application.
Consider the types of hobbies you enjoy in your spare time and the work that you do. The questions may ask if you participate in extreme sports or if your job is considered dangerous to determine level of risk. Some life insurance providers will cover you regardless of your lifestyle or the work that you do.
Steps for Purchasing No Medical Life Insurance
Research and find a life insurance provider that offers a good selection of no medical life insurance plans. Some providers may only have one type of no medical life insurance, while others may have a variety of insurance coverage options for you to choose from.
Is life insurance right for you?
The right life insurance plan can give you peace of mind that your loved ones will be financially protected. No Medical and Simplified Issue Life Insurance has many benefits that will make it easy to get affordable coverage. When covered, you may be eligible to take advantage of many complimentary member benefits.
During the coronavirus pandemic and physical distancing measures, it can be challenging to apply for traditional life insurance. However, you can apply for no medical life insurance conveniently in the comfort of your own home without the need for doctor's visit or a medical exam.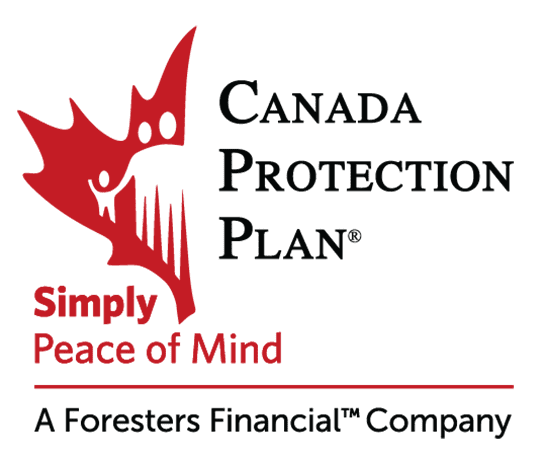 Canada Protection Plan is one of Canada's leading providers of No Medical and Simplified Issue Life Insurance.
Offering life and critical illness insurance protection that is easy to apply for at a competitive price. Canada Protection Plan's mission is to continue to provide reliable protection for those who may have medical conditions as well as for those who are in good health.
P
roducts can be purchased through over 25,000 licensed insurance advisors or by contacting
Canada Protection Plan.