These tools help to identify needs, solutions, and provide product information.
Use these tools to calculate premiums and fully illustrate all Canada Protection Plan products.
From Underwriting to Sales, we are here to provide you with expert support.
It's easy for a qualified insurance advisor to get a contract with Canada Protection Plan.
Wealthserv is our system that provides advisors access to information on their existing clients, pending business and commissions. The ideal browser is Internet Explorer 11. For access contact
brokerservices@cpp.ca

REFERENCE MATERIAL & FORMS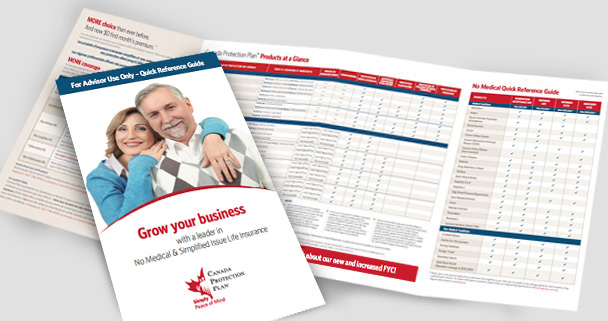 Advisor Brochure
For Advisor use – this brochure includes product information and the many benefits of partnering with Canada Protection Plan.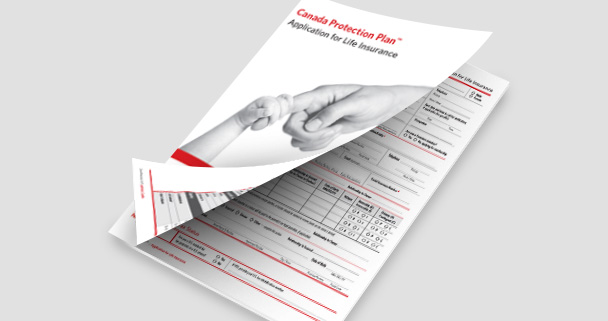 Application Form
Canada Protection Plan Application for Life Insurance
DOWNLOAD PDF – PRINTABLE
DOWNLOAD PDF – FILLABLE
TRY OUR E-APP DEMO
E-ACCESS
"HOW TO" E-APP VIDEO TUTORIAL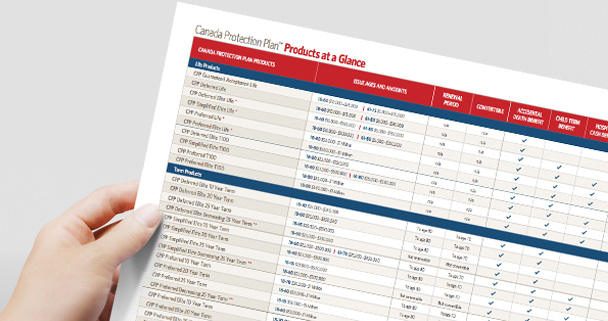 Products at a Glance
One page that summarizes Canada Protection Plan's No Medical & Simplified Issue Life Insurance portfolio including:
Product details including age and amount limits
No charge benefits
Benefits available for an extra premium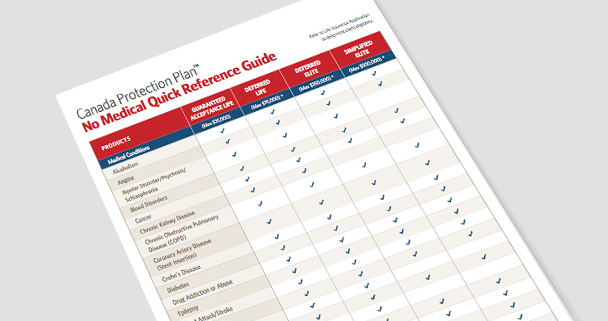 No Medical Quick Reference Guide
An overview of medical & non medical conditions and the plans that cover them.