Canada Protection Plan is one of Canada's leading providers of No Medical & Simplified Issue Life Insurance
Canada Protection Plan

is a Canadian owned and operated corporation that designs, markets and provides life insurance and related products with simplified underwriting processes that require no medical exams on most of our plans.
Canada Protection Plan

products can be purchased through over 25,000 independent insurance advisors across Canada or through our own Licensed Insurance Advisors by contacting our Call Centre.
Canada Protection Plan was founded in 1992 in Toronto. At that time, we offered one No Medical permanent insurance product for sale through independent insurance advisors.
Our business has expanded in many ways over the years. First, we developed a suite of permanent No Medical products and in 2006, we introduced several No Medical term life insurance options.
We introduced our Call Centre and direct to consumer sales began in 2006. In 2008, Call Centre sales could be completed over the phone.
Today, we are proud to offer our customers a wide selection that makes it easier than ever to purchase No Medical & Simplified Issue Life and Critical Illness Insurance.
We stand by our mission which is to provide protection for those who may have difficulty obtaining life insurance coverage due to health issues as well as for those who are in good health.
Canada Protection Plan is one of Canada's leading suppliers of Simplified Issue and No Medical life insurance. We remain at the forefront in this market, expanding product choices and purchase options to make it easier than ever to obtain the insurance you need.
At Canada Protection Plan, we are dedicated to providing Canadians with insurance coverage that gives protection against unexpected events at a competitive price.
These are just a sample of reviews and testimonials that Canada Protection Plan receives from advisors and customers about our products and services.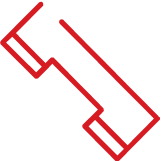 Send us an email or call us for a no obligation quote toll-free at 1-877-851-9090
CALL NOW