Canada Protection Plan offers an array of simplified issue and underwritten products to suit your clients' life insurance needs
Advisor Support Call
1-877-796-9090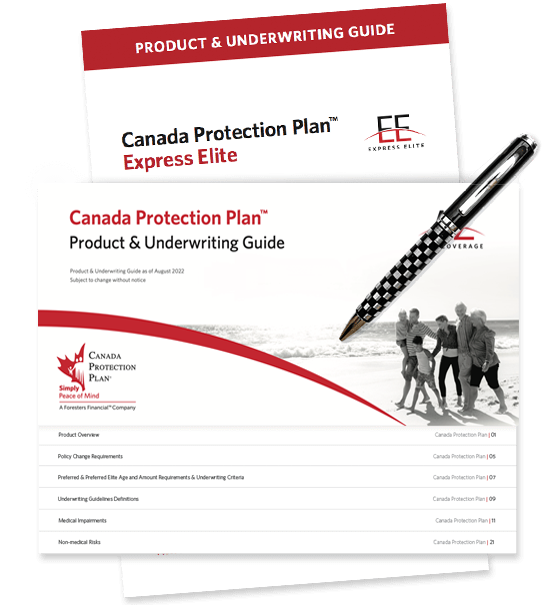 Underwriting Guides
We strongly believe that the best way to ensure that your client answers the questions on our application correctly and receives the right policy is by asking very specific and clear questions. We avoid general or vague questions that might confuse your client.
We have developed an Underwriting Guide to help you answer the questions on our application. This guide provides definitions of common medical and non-medical conditions and outlines relevant timeframes, factors and details to help you determine plan eligibility.
What if you aren't sure about a specific question? Your client might wonder:
Is a heart attack the same as congestive heart failure?
Is the basal cell carcinoma they had removed last year considered cancer?
What plan(s) are they eligible for if they suffered from a stroke 4 years ago?
If your client's medical condition is more complicated, or you just want underwriting advice, please contact our underwriting team.
You have direct access to our underwriters from Monday to Friday,
9 am – 6 pm ET.