There's a reliable and affordable life insurance plan that may be right for you!
REQUEST A QUOTE
Looking for life insurance in Manitoba?
You do have a choice!
Canada Protection Plan is a leading name in No Medical & Simplified Issue Life Insurance providing you with reliable and compassionate service as well as affordable life insurance plans. Depending on your health and stage of life there are a variety of plans to choose from. Everyone in Manitoba deserves access to affordable, convenient, & reliable life insurance coverage that fits your current needs, and the future needs of your family.
Get a no-obligation quote from one of our licensed life insurance advisors and find out which plan can be the best fit for your needs.
It's simple and straightforward to get the right life insurance plan.
No Medical plans up to $750,000. This means no medical exams or needles, and being able to get protected quickly.
Coverage up to $1 million on all other plans.
Payments start in the second month, applicable on monthly payment plans.
Get covered regardless of health condition
Permanent and Term Plans available
When it comes to sound financial planning, life insurance is an important component to ensuring that the future needs of your family are met, even in the event of your passing. Below are a few of the many reasons that people are choosing to invest in life insurance in Manitoba:
Protecting Dependents – Should you pass away, your dependents will no longer have access to your income. A life insurance plan can help replace your income, ensuring that their lifestyle is not impacted.
Safeguarding Against Debts – In the event of your death, your loved ones may be responsible for outstanding debt, such as mortgage payments or credit card bills. Life insurance helps cover these debts and payments.
Covering Final Expenses – A funeral in Manitoba can cost an average of $5000-$7000; your life insurance plan can help cover this cost, so that your family is not left with this burden.
Giving to a Cause – Many philanthropic Manitobans are using their life insurance plan to leave a gift to a charitable cause or non-profit organization in the event of their death.
Whatever your reason for choosing to invest in life insurance, rest assured that the process can be quick, easy, and convenient, with no medical exams or needles necessary. Check out our Insurance Calculator to estimate how much life insurance you need, then explore our selection of life insurance plans to see which coverage options would be a great fit for your present and future needs.
As a leading provider of No Medical and Simplified Issue Life Insurance, we are dedicated to providing Manitobans with convenient, affordable access to life insurance coverage. Talk to an advisor today to learn more about the benefits and coverage options available to you and your family.
* Temporary residents must have a valid work or study permit.
Manitoba's economy is based on agriculture, mining and hydro-electric power generation. Winnipeg's French Quarter, St. Boniface, has Western Canada's largest Francophone community at 45,000. Manitoba is also an important centre of Ukrainian culture, with 14% reporting Ukrainian origins, and the largest Aboriginal population of any province, at over 15%.
From coast to coast to coast, whether you live in Manitoba (MB) or any other province or territory, when compared to similar plans and benefits, our rates are among the lowest in Canada. Get a quick quote and see the savings for yourself.
Source: Government of Canada. Discover Canada – Canada's Regions
Why wait any longer? For a no-obligation and confidential quote, submit this form. Get peace of mind today with Canada Protection Plan.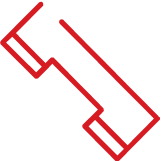 Send us an email or call us for a no obligation quote toll-free at 1-877-851-9090
CALL NOW