Extreme Sports Life Insurance
Extreme sports enthusiast?
Whether you're into extreme sports or you travel the world for months at a time, you can get a hassle-free life insurance plan that fits your needs.
GET A NO-OBLIGATION QUOTE
Does the thrill of base jumping or cave diving get your adrenalin going?
If you have a love of extreme sports and don't want to put a crimp in your lifestyle because you may be turned down when applying for life insurance – 
you do have a choice!
Get up to
$500,000

in coverage for No Medical coverage, no matter your lifestyle. It's simple, fast and easy to apply for.
Life insurance plans that require
no needles or medical exams

to qualify you for coverage.
Whether you're
18 or 80 you can apply,

including

non-residents

with a valid work or study permit.
Permanent and Term Plans available
Get a free no-obligation quote
Whatever extreme sports or activities gets your heart racing, or if you travel the world for months at a time and other providers may shy away from providing life insurance because of this,
you can get protected with a life insurance plan that fits your needs.
Get covered. Apply today!
"Why do I need life insurance?"
From covering outstanding debts, or expenses to leaving funds to a favourite cause, Life Insurance can be one of the most important and valuable decisions you make.
Every day, we help those across the country understand the life insurance market and simplify the process by providing options for your individual situation. Our licensed life insurance advisors will provide you with one on one service giving you the most cost effective and beneficial options for you and your family, taking into consideration your age, health, family status and even economic situation.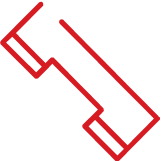 Send us an email or call us for a no obligation quote toll-free at 1-877-851-9090
CALL NOW