Who should consider

Simplified Elite Life?
Simplified Elite Life is an excellent plan designed for applicants who are in relatively good health or who engage in extreme sports. It is also a great plan for someone who wants to get lifetime coverage fast. The application process is no medical and coverage up to $500,000 is available.
How much insurance can I buy?
18-60
Whole Life (Cash Value)
$

99

Per Month

years old
Minimum Face Amount 

$10,000

Maximum Face Amount 

$500,000
BENEFITS
Accidental Death Benefit (Optional)
Child Term Benefit (Optional)
Hospital Cash Benefit (Optional)
Terminal Illness Benefit (Included)
Transportation Benefit (Included)
61-80
Whole Life (Cash Value)
$

99

Per Month

years old
Minimum Face Amount 

$5,000

Maximum Face Amount 

$350,000
BENEFITS
Accidental Death Benefit (Optional)
Child Term Benefit (Optional)
Hospital Cash Benefit (Optional)
Terminal Illness Benefit (Included)
Transportation Benefit (Included)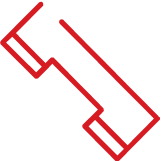 Send us an email or call us for a no obligation quote toll-free at 1-877-851-9090
CALL NOW