Being a new parent changes so many things
(and we're not talking about diapers here). We know how precious your time is. We've made it simple and fast when it comes to buying life insurance.
REQUEST A QUOTE
Having a life insurance plan in place when people rely on you can make all the difference in the world. From mortgage payments to covering a child's education, these expenses can be covered.
Get up to $750,000 in coverage for No Medical and up to $1 million on all other plans.
Whether you're 18 or 80 you can apply, including temporary residents with a valid work or study permit
How to Prepare for The Unexpected
Even the most careful and meticulous planner may be taken by surprise with news that they hadn't planned or prepared for. Life likes to throw curve balls at you while you're least expecting it, but if you plan ahead, these curve balls can be much easier to deal with. Here are the top 4 things you should start now and do your future a favour!
Things every parent should know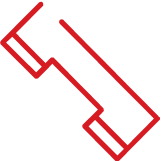 Send us an email or call us for a no obligation quote toll-free at 1-877-851-9090
CALL NOW