Get Your
Personalized


No Obligation Quote
When it comes to life insurance, you have a choice!
REQUEST A QUOTE
It's simple and straightforward to get the right life insurance plan.
No Medical plans up to $750,000. This means no medical exams or needles, and being able to get protected quickly.
Coverage up to $1 million on all other plans.
Payments start in the second month, applicable on monthly payment plans.
Get covered regardless of health condition
Why wait any longer?
For a no-obligation and confidential quote, submit this form. Get peace of mind today with Canada Protection Plan, a leading name in No Medical & Simplified Issue Life Insurance.
* Temporary residents must have a valid work or study permit.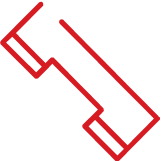 Send us an email or call us for a no obligation quote toll-free at 1-877-851-9090
CALL NOW