Explore Canada Protection Plan's options for reliable, affordable life insurance coverage!
Looking for life insurance in Alberta?
Canada Protection Plan is a trusted name in

No Medical

& Simplified Issue Life Insurance in Alberta, providing you with reliable and compassionate service, as well as affordable life insurance plans. Depending on your health and stage of life there are a variety of plans to choose from.
Get a no-obligation quote from one of our licensed life insurance advisors and find out which plan can be the best fit for your needs.
It's simple and straightforward to get the right life insurance plan.
No Medical plans up to $750,000. This means no medical exams or needles, and being able to get protected quickly.
Coverage up to $1 million on all other plans.
Payments start in the second month, applicable on monthly payment plans.
Get covered regardless of health condition
Permanent and Term Plans available
What are my Options for Life Insurance in Alberta?
As one of the leading providers of reliable, affordable life insurance plans, Canada Protection Plan offers flexible options to safeguard the financial security of your family. Select from whole (permanent) or term life insurance options, based on your individual circumstances or life insurance coverage needs.
Permanent Life Insurance in Alberta
Permanent insurance provides you with comprehensive coverage, for the remainder of your life. These means that your premiums stay fixed from the moment you start your plan, to your passing. If you're looking for life insurance solutions that will help with final expenses, covering outstanding debts, or estate payments, permanent life insuranceis a great option to protect your family over the long term.
Term Life Insurance in Alberta
Term Life Insurance provides you with coverage over a defined period, or term. Your life insurance premium remains fixed over the duration of the term, and in many cases, can be renewed once your term is complete. Term life insurance plans are an affordable solution, particularly if you only need coverage for a limited period of time. Newly married, buying your first home, or starting your family? These are ideal times to look into term life insurance.
How Much Life Insurance Coverage do I Need?
Use our Insurance Calculator to determine how much coverage you need to ensure that your loved ones are financially secured in the event of your passing. Our quick life insurance quote tool will help identify which plans best fit with your coverage needs and age. To learn more about each plan and how they can protect the financial wellbeing of your family, explore our life insurance products here.
From coast to coast to coast, whether you live in Alberta (AB) or any other province or territory, when compared to similar plans and benefits, our life insurance rates are among the lowest in Canada.
Why wait any longer?
For a no-obligation and confidential quote, submit this form. Get peace of mind today with Canada Protection Plan.
* Temporary residents must have a valid work or study permit.
Alberta is the most populous Prairie province. The province, and the world-famous Lake Louise in the Rocky Mountains, were both named after Princess Louise Caroline Alberta, fourth daughter of Queen Victoria. The rugged Badlands house some of the world's richest deposits of prehistoric fossils and dinosaur finds!
Source: Government of Canada. Discover Canada – Canada's Regions
REQUEST A QUOTE TODAY!
keyboard_arrow_leftPrevious
Nextkeyboard_arrow_right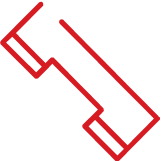 Send us an email or call us for a no obligation quote toll-free at 1-877-851-9090
CALL NOW