Life Insurance Calculator
To estimate how much life insurance you need, just follow these three easy steps.
Life Insurance Calculator
Use our life insurance calculator to help determine the amount of life insurance coverage necessary to protect your family in the event of your death. This quote is based upon the following criteria:
The amount of funds required by your loved ones to help cover any final expenses or outstanding debts
The funds needed to help maintain their standard of living
Your amount of current savings, assets, and any existing insurance coverage
Once you have used our life insurance calculator to help determine how much life insurance coverage that you need to protect your loved ones, use our Quick Quote tool to learn which insurance plans can meet your needs.
Learn more about our life insurance plans to see what other coverage options and benefits are available to you and your family.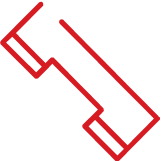 Send us an email or call us for a no obligation quote toll-free at 1-877-851-9090
CALL NOW