Living in Northwest Territories?
There's a reliable and affordable life insurance plan that may be right for you!
REQUEST A QUOTE
Looking for life insurance in Northwest Territories?
Let Canada Protection Plan help you find your best fit!
Canada Protection Plan is a leading name in No Medical & Simplified Issue Life Insurance providing you with reliable and compassionate service as well as affordable life insurance plans. Depending on your health and stage of life there are a variety of plans to choose from. We'll help you find the best fit for your needs and circumstances so that you can enjoy the peace of mind shared by Canada Protection Plan's customers across Northwest Territories!
Get a no-obligation quote from one of our licensed life insurance advisors and see how easy it is to get insured!
It's simple and straightforward to get the right life insurance plan.
No Medical plans up to $750,000. This means no medical exams or needles, and being able to get protected quickly.
Coverage up to $1 million on all other plans.
Payments start in the second month, applicable on monthly payment plans.
Get covered regardless of health condition
Permanent and Term Plans available
From the welcoming streets of Yellowknife to the charming town of Inuvik, everyone across the Northwest Territories can agree on the importance of protecting the financial wellbeing of your loved ones. Through investing in a reliable life insurance plan, you protect your loved ones from the burden of outstanding debts or final expenses that you may leave behind. Known for their deep sense of community, many citizens of Northwest Territories also use their life insurance plan to give back to a cause they hold close to heart; this legacy gift can help bring a charitable cause closer to reaching its goals.
Whatever your reason for saying "yes" to life insurance, Canada Protection Plan's advisors are committed to helping you find the most affordable life insurance option to meet your unique needs.
Term and Permanent Life Insurance Options in Northwest Territories
If you're looking to secure a life insurance plan, you'll have the option of investing in term or permanent life insurance; each offers unique benefits depending on the age, life stage, or health of the policyholder.
Term Life Insurance
Term Life Insurance offers insurance coverage over a term period, generally 10, 20, 25 or 30 years. This form of insurance coverage is a great option for those looking for protection over a defined period, such as while their mortgage payments or debts are at their highest, or while their dependents are young. At the end of your term period, you can choose to renew your term, select a new term period, or switch to permanent insurance coverage.
Permanent Life Insurance
Permanent Life Insurance offers lifetime coverage, with a fixed premiums.  Permanent Insurance plans are ideal protection from final expenses, or any large unpaid debts. Did you know that Canada Protection Plan offers more Permanent Life Insurance options than any insurance provider in Northwest Territories?
Canada Protection Plan is proud to be a leading provider of No Medical & Simplified Issue Life Insurance, which offer affordable, accessible coverage to protect even the hard-to-insure! No doctors' visits or needles necessary! Click here to explore our full scope of life insurance offerings, including our No-Medical Plans.
With our online Quick Quote tool, you can see how competitive our rates are! Use our Insurance Calculator to find out the appropriate amount of coverage that would protect your family in the event of your passing. This is based on your immediate cash needs, income replacement requirements, and existing assets.
Canada Protection Plan is proud to offer a vast range of insurance products to support the needs of customers at every stage of life, health and lifestyle. So, whether you have diabetes, have just purchased a new home, or are an avid kite skier on Great Slave Lake, we will offer you an affordable, accessible life insurance solution that meets the future needs of those you love.
* Temporary residents must have a valid work or study permit.
The Northwest Territories (NWT) including Nunavut and Yukon contain one-third of Canada's land mass but have a population of only 100,000. There are gold, lead, copper, diamond and zinc mines. The North is often referred to as the "Land of the Midnight Sun" because at the height of summer, daylight can last up to 24 hours. In winter, the sun disappears and darkness sets in for three months.
From coast to coast to coast, whether you live in Northwest Territories (NT) or any other province or territory, when compared to similar plans and benefits, our rates are among the lowest in Canada.
Source: Government of Canada. Discover Canada – Canada's Regions
Why wait any longer? For a no-obligation and confidential quote, submit this form. Get peace of mind today with Canada Protection Plan.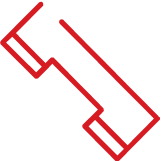 Send us an email or call us for a no obligation quote toll-free at 1-877-851-9090
CALL NOW