There's a reliable and affordable life insurance plan that may be right for you!
REQUEST A QUOTE
Looking for life insurance in Saskatchewan?
You do have a choice!
Canada Protection Plan is a leading name in No Medical & Simplified Issue Life Insurance providing you with reliable and compassionate service as well as affordable life insurance plans. Depending on your health and stage of life there are a variety of plans to choose from.
Get a no-obligation quote from one of our licensed life insurance advisors and find out which plan can be the best fit for your needs.
It's simple and straightforward to get the right life insurance plan.
No Medical plans up to $750,000. This means no medical exams or needles, and being able to get protected quickly.
Coverage up to $1 million on all other plans.
Payments start in the second month, applicable on monthly payment plans.
Get covered regardless of health condition
Permanent and Term Plans available
* Temporary residents must have a valid work or study permit.
Saskatchewan once known as the "breadbasket of the world" and the "wheat province," has 40% of the arable land in Canada and is the country's largest producer of grains and oilseeds. Regina, the capital, is home to the training academy of the Royal Canadian Mounted Police.
From coast to coast to coast, whether you live in Saskatchewan (SK) or any other province or territory, when compared to similar plans and benefits, our rates are among the lowest in Canada.
Source: Government of Canada. Discover Canada – Canada's Regions
Why wait any longer? For a no-obligation and confidential quote, submit this form. Get peace of mind today with Canada Protection Plan.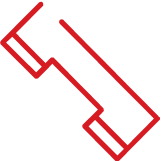 Send us an email or call us for a no obligation quote toll-free at 1-877-851-9090
CALL NOW