Have health issues or are hard to insure?
You do have a choice when it comes to Life Insurance! Learn more about Canada Protection Plan's insurance products if you have medical conditions.
REQUEST A QUOTE
It's simple and straightforward to get the right life insurance plan.
No Medical plans up to $500,000 if you are hard to insure. This means no medical exams or needles, and being able to get protected quickly, even with a pre-existing medical condition.
Coverage up to $1 million on all other plans.
Payments start in the second month, applicable on monthly payment plans.
Get covered regardless of health condition
When exploring your options for life insurance, it's important to have an idea of how much coverage you need. This amount is dependent upon three key factors:
Immediate Cash Needs: How much your family will require to cover final expenses or outstanding debts in the event of your passing.
Income Replacement: How much any dependent family member(s) would require to maintain their standard of living.
Assets & Insurance: The sum of your existing savings, assets, as well as any existing insurance coverage.
Our Life Insurance Needs Calculator will use these metrics to reveal the amount of coverage necessary to protect your family in the event of your passing. Based on this number, use our handy Quick Quotetool to see how affordable our rates are on some of our most popular No Medical Life Insurance Plans.
With Canada Protection Plan, we make it easy if you are hard to insure. You can apply for coverage even if you have heart disease, diabetes, or other health issues.
We specialize in No Medical Life Insurance coverage with a variety of plans and options to fit your individual situation
Payments start in the second month when paying monthly
We take great pride in providing superior customer service from the day you apply until the day the claim is paid
Canada Protection Plan is Canadian owned and serviced by Canadians
When compared to similar No Medical life insurance plans and benefits, our rates are among the lowest in the country
No Medical Permanent Insurance
Canada Protection Plan No Medical Permanent Life Insurance plans (Whole Life Insurance) provide lifetime protection to cover permanent insurance needs (for example, final expenses).  Permanent or whole life insurance plan means that this protection lasts for the duration of your life and that your premiums will never go up for the lifetime of the policy.
No Medical Term Insurance
Canada Protection Plan No Medical Term Life Insurance plans provide protection to cover your needs over a specific time-frame (for example, to pay off your mortgage), depending on your age and the plan there can be an option to renew or converted to a permanent plan.
Why wait any longer?
Since our inception, Canada Protection Plan has been committed to making our plans accessible to everyone, including the hard-to-insure. Even if you have pre-existing health conditions such as heart disease, diabetes, or other medical issues, you deserve the peace of mind that your family members will be financially secure in the event of your passing. Our licensed life insurance advisors are dedicated to helping families country-wide find the most cost-effective and comprehensive life insurance solution to meet their unique circumstances and future needs. Explore our full scope of term and permanent No Medical & Simplified Issue Life Insurance plans and learn more about our solutions designed to meet the needs of people at every stage of life, regardless of health condition.
For a no-obligation and confidential quote for life insurance, submit this form. Get peace of mind today with Canada Protection Plan, a leading name in No Medical & Simplified Issue Life Insurance.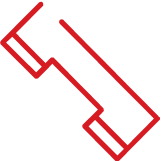 Send us an email or call us for a no obligation quote toll-free at 1-877-851-9090
CALL NOW