Do you have health issues or medical conditions?
With Canada Protection Plan, we make it easy if you are hard to insure. You can apply for coverage even if you have heart disease, diabetes, or other health issues.
WHY CHOOSE CANADA PROTECTION PLAN IF YOU ARE HARD TO INSURE 
We specialize in No Medical Life Insurance coverage with a variety of plans and options to fit your individual situation
Payments start in the second month when paying monthly
We take great pride in providing superior customer service from the day you apply until the day the claim is paid
Canada Protection Plan is Canadian owned and serviced by Canadians
When compared to similar No Medical life insurance plans and benefits, our rates are among the lowest in the country
NO MEDICAL PERMANENT INSURANCE
Canada Protection Plan No Medical Permanent Life Insurance plans (Whole Life Insurance) provide lifetime protection to cover permanent insurance needs (for example, final expenses).  Permanent or whole life insurance plan means that this protection lasts for the duration of your life and that your premiums will never go up for the lifetime of the policy.
NO MEDICAL TERM INSURANCE
Canada Protection Plan No Medical Term Life Insurance plans provide protection to cover your needs over a specific time-frame (for example, to pay off your mortgage), depending on your age and the plan there can be an option to renew or converted to a permanent plan.
It's simple and straightforward to get the right life insurance plan.
No Medical plans up to $500,000 if you are hard to insure. This means no medical exams or needles, and being able to get protected quickly.
Coverage up to $1 million on all other plans.
Payments start in the second month, applicable on monthly payment plans.
Get covered regardless of health condition
For a no-obligation and confidential quote, submit this form. Get peace of mind today with Canada Protection Plan, a leading name in No Medical & Simplified Issue Life Insurance.
* Non-residents must have a valid work or study permit.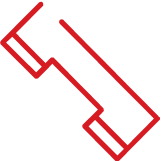 Send us an email or call us for a no obligation quote toll-free at 1-877-851-9090
CALL NOW