Express Elite Term Insurance
For those in excellent health, a fast and affordable option for No Medical Life Insurance
Get a no-obligation quote
Who should consider

Express Elite Term Life Insurance?
Express Elite Term Plan is for ages 18 – 60 years, in excellent health and looking for a reliable No Medical required term life insurance plan at our lowest rates for up to $750,000 in coverage. Best of all, you could be protected in just under a day.
If you qualify for Express Elite, you are pre-approved for Canada Protection Plan's Critical Illness Insurance.
Why not bundle and save both time and money!
How much insurance can I buy?
18-50
20 year term
$

99

Per Month

Years Old
Minimum Face Amount 

$100,000

Maximum Face Amount 

$750,000

Renewal Period to age 80
Convertible to age 70
OPTIONAL BENEFITS
Accidental Death Benefit
Child Term Benefit
Hospital Cash Benefit
Critical Illness Rider
51-60
20 year term
$

99

Per Month

Years Old
Minimum Face Amount 

$100,000

Maximum Face Amount 

$500,000

Renewal Period to age 80
Convertible to age 70
OPTIONAL BENEFITS
Accidental Death Benefit
Child Term Benefit
Hospital Cash Benefit
Critical Illness Rider
18-50
30 year term
$

99

Per Month

Years Old
Minimum Face Amount 

$100,000

Maximum Face Amount 

$750,000

Renewal Period to age 80
Convertible to age 70
OPTIONAL BENEFITS
Accidental Death Benefit
Child Term Benefit
Hospital Cash Benefit
Critical Illness Rider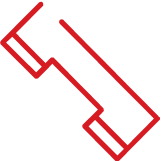 Send us an email or call us for a no obligation quote toll-free at 1-877-851-9090
CALL NOW