Can I get Life Insurance if I have been diagnosed with or have had Cancer?
The simple answer is yes, you can apply for life insurance coverage.
REQUEST A QUOTE
Although we do not have complete control when it comes to our health, there has been great strides when it comes to the detection, treatment and prevention of cancer.
Canada Protection Plan is proud to offer comprehensive life insurance for cancer patients, as well as those with a history of cancer. Being diagnosed or living with cancer does not mean that you cannot get life insurance. There are options available.
Whether you're 18 or 80 you can apply, including temporary residents with a valid work or study permit
Get a free no-obligation quote
We provide life insurance plans for those living with cancer or other health conditions. With No medical exams, no needles or fluids, you can apply today and get protected with a life insurance plan that fits your needs.
Even if you've been declined in the past – you can be covered with affordable, reliable life insurance coverage for cancer patients and survivors.
Permanent & Term Life Insurance Coverage for Cancer Patients
With Canada Protection Plan's No Medical & Simplified Issue Life Insurance you can choose between term or whole/permanent life insurance options to meet the financial needs of your family, and your stage of life. These plans provide comprehensive coverage to those who are hard-to-insure, including those living with or at risk of cancer. When you choose Canada Protection Plan, you can be assured that you and your family will be protected at an affordable rate, in the least amount of time.
Permanent/whole life insurance plans are designed to help cover permanent needs in the event of your passing, including final expenses and outstanding medical debts. Term Life Insurance Plans, in contrast, are a great cost-effective solution for those who are only looking for coverage over a defined period of time, such as to help cover tuition costs for your child, or to help pay off your mortgage.
Learn more about our easily accessible No Medical & Simplified Issue Life Insurance, as well as our Critical Illness Insurance plans.
Reliable, trusted and affordable life insurance – no matter your health condition. Apply today.
Additional information on Cancer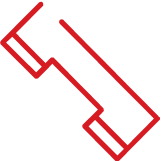 Send us an email or call us for a no obligation quote toll-free at 1-877-851-9090
CALL NOW