Are you a Senior or over the age of 50?
Get an affordable, easy to apply for life

insurance plan.
REQUEST A QUOTE
Cover outstanding debts, expenses, leave legacy with a life insurance plan. The benefit paid out is tax-free.
Get up to $500,000 in coverage for No Medical or up to $1 million on all other plans.
Whether you're 18 or 80 you can apply, including temporary residents with a valid work or study permit
Over 50 Life Insurance
For some age is just a number, but the fact of the matter is, that as we age, our needs for life insurance also change and health conditions tend to creep up as one gets older. The good news, is that seniors life insurance has evolved over the years and has better plans today that cater to those over 50. It is now easier for you to get coverage that suit your needs, financial situation and even your health condition. Are you afraid that your health condition may mean difficulty getting life insurance and/or have been denied coverage in the past? Don't be. Our range of cost-effective senior's life insurance plans can meet your needs.
In just three easy steps, our Insurance Calculator can help determine how much coverage you need to protect your loved ones in the event of your death.
Regardless of your health, applying for life insurance after the age of 50 can be quick and easy. With a selection of life insurance plans specifically catered to the needs of seniors, you can find a best-fit plan that protects the future and the needs of your family.
Planning ahead and purchasing a life insurance policy is one of the most thoughtful and generous gifts that you can provide to your loved ones.
Below are a few of the many advantages to adding a life insurance policy to your financial plan as a senior:
Cover Outstanding Expenses
Prevent your outstanding debts, such as mortgage, rent, credit card bills, or unpaid loans from being passed on to family members.
Pay for Final Expenses
The cost of a funeral can be extensive – protect your family from being burdened with this cost in their time of grief.
Help Provide for Loved Ones
Even if your family members are no longer dependent upon your income, you can still help lessen their financial stresses, such as contributing to your grandchild's school tuition.
Contribute to a Cause You Care About
Leave a gift to a charitable cause, so that your values live on.
As a trusted leader in the No medical and Simplified Issue Life Insurance industry, our goal is to offer you compassionate service and affordable life insurance solutions. We are experts in helping those over the age of 50 get covered. Most of our plans are No Medical which means no needles or medical exams required. We make it simple and straightforward, and you can be covered within days.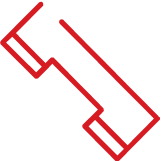 Send us an email or call us for a no obligation quote toll-free at 1-877-851-9090
CALL NOW