There's a reliable and affordable life insurance plan that may be right for you!
REQUEST A QUOTE
Looking for life insurance in Nova Scotia?
We're here to help!
Canada Protection Plan is a leading name in No Medical & Simplified Issue Life Insurance providing you with reliable and compassionate service, as well as affordable life insurance plans. Depending on your health and stage of life there are a variety of plans to choose from. We are committed to helping Nova Scotians secure a best-fit life insurance plan that you can count on to meet your family's future needs.
Get a no-obligation quote from one of our licensed life insurance advisors, and see how easy it is to get insured today.
It's simple and straightforward to get the right life insurance plan. Canada Protection Plan or your advisor, can help you determine the best plan to suit your needs, and will help walk you through the full scope of insurance products, including life insurance, critical illness insurance, health and dental insurance, and travel insurance.
Quick coverage, regardless of health condition
No Medical plans up to $750,000. This means no medical exams or needles.
Coverage up to $1 million on all other plans.
Payments start in the second month, applicable on monthly payment plans.
While everyone has their own reason for choosing to invest in a life insurance plan, all plan-owners benefit from the peace of mind that the financial well-being of their families is protected, well into the future. Here are the top reasons why most Nova Scotians are saying "yes" to life insurance:
To protect family members from assuming outstanding debts, such as school loans, mortgages, or car payments
Pay for final expenses, such as funeral costs
Pay off estate taxes
Replace income to support family members in the event of an unexpected death
To help cover future expenses for your children, such as university tuition
Leave a charitable gift to a cause that is close to your heart
Connecting Canadians to affordable, reliable life insurance products since 1992, Canada Protection Plan continues to be a leading choice for accessible life insurance plans, offering coverage for even the hard-to-insure. Select from whole (permanent) or term life insurance to find a best-fit plan that aligns with your coverage needs as well as your personal preferences.
Term Life Insurance in Nova Scotia
Term Life Insurance offers financial coverage over a designated period, ideal for individuals who require coverage over a limited time. Your term life insurance premium remains fixed for the duration of the term, and can be used to cover expenses incurred over this term period. If you have a life partner, are purchasing your first home or just starting your family, now is the time to look into term life insurance.
Permanent Life Insurance in Nova Scotia
Permanent life insurance provides you with comprehensive coverage for the remainder of your life, and the guarantee that your insurance premium will stay fixed, from the day you start your plan. Permanent life insurance plans are ideal solutions if your long-term goals include covering final expenses, or covering estate payments, to secure the financial wellbeing of your family following your passing.
Whether you choose a permanent (whole life) plan or term life insurance plan, rest assured that your family can be financially protected with tax-free benefits.
The ideal amount of life insurance coverage should, in the event of your passing, leave your family with enough funds to support their current lifestyle, and ensure they are not burdened by outstanding debts or final expenses. Our Insurance Calculator can help you quickly determine your coverage needs based on your immediate cash needs, income replacement requirements, and existing assets. To learn more about our plan offerings, and the benefits of each approach to life insurance, explore our life insurance products here.
We are proud to serve Nova Scotia with comprehensive life insurance solutions to meet the needs of everyone.
* Temporary residents must have a valid work or study permit.
Nova Scotia is the most populous Atlantic Province, with a rich history as the gateway to Canada. The province's Celtic and Gaelic traditions sustain a vibrant culture. Nova Scotia is home to over 700 annual festivals, including the spectacular military tattoo in Halifax.
From coast to coast to coast, whether you live in Nova Scotia (NS) or any other province or territory, when compared to similar plans and benefits, our life insurance rates are among the lowest in Canada.
Source: Government of Canada. Discover Canada – Canada's Regions
Why wait any longer? For a no-obligation and confidential quote, submit this form. Get peace of mind today with Canada Protection Plan.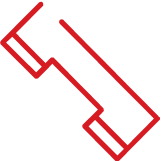 Send us an email or call us for a no obligation quote toll-free at 1-877-851-9090
CALL NOW