Protect your family's financial well-being with a reliable Life Insurance plan
Invest for what matters most
REQUEST A QUOTE
Having a life insurance plan in place when people rely on you can make all the difference in the world. From mortgage payments to covering a child's education, these expenses can be covered.
As a trusted leader in the No Medical and Simplified Issue Life Insurance industry, our goal is to offer you compassionate service and affordable life insurance solutions.
Get up to $750,000 in coverage for No Medical and up to $1 million on all other plans.
Whether you're 18 or 80 you can apply, including temporary residents with a valid work or study permit
Keep More of Your Money: 3 Money Habits to Adopt
Money. You work hard for it, so why not keep as much of it as you can? For families, this can be a difficult task because you're managing so many needs and the many expenses that come with it. And of course, we can't forget the simple wants –toys, dining out, new clothes. In short, life is expensive. The key to balancing it all is recognizing the difference between the wants and the needs; know when to be frugal and have a proactive plan for your money.
Let's explore a few ways that we can keep more of our money.
This might seem obvious but how often and how closely are you really looking at what you're spending vs. what you're earning? Setting aside a weekly "money moment" to review your spending will help you find opportunities to keep more of your cash. Not to mention, checking in on a regular basis is a must for being in control of your finances! You may be hesitant to do this because of your busy schedule or that looking at your financials sounds just downright scary, but it's not something you should ignore.
When you analyze your expenses, you will start to see patterns in your spending habits and learn where you can cut unnecessary costs that can add up big time. For example, that $20 you spend on lunch at the office on a daily basis? Cut it down to $10 or pack lunches a few times a week. Hydro bill costing a fortune? Get the family in the habit of turning off lights at home and keeping those phone chargers unplugged.
Make a conscious effort to pay attention to what you're spending on and cut back costs where comfortable. The savings will come.
We all must pay our fair share for the services that we all enjoy but there are a few ways to avoid spending too much of your hard-earned dollars on taxes. The most common way is to put as much money as you can into an RRSP every year. This reduces your taxable income, bringing you down to a lower tax bracket. So, instead of paying more money in taxes, you are simply moving it to another bank account (an RRSP) and saving for your future at the same time. This creates a safety net for you and your family and will help you save more funds for the future. It can also come in handy if you need to withdraw emergency funds during a period of unemployment or you are looking for a down-payment on your first family home
If you're thinking much further ahead and how to help your family keep more of their money, then a Tax Free Savings Account (TFSA) could be a smart move. Ensure you name your successor holder on the account which is different than your beneficiary. The reasoning behind this is when you die, the money passed on to your spouse can be transferred into their own TFSA without having it cashed out and taxed which could possibly put your spouse in a higher tax bracket. Divert savings into your and your family's pockets with these types of accounts. It's a win now, win later strategy.
The way you manage your health could eventually impact your wallet in so many ways. It could be as simple as choosing to cycle or walk to work rather than pay for transportation. How about changing the way you spend time with friends or family? Instead of paying to eat at a restaurant or for a trip to the movie theatre, you can sign up for outdoor activities that everyone can enjoy. You'll feel great and even greater knowing you spent less (and most likely had more fun doing it too).
There are also more important health related decisions that you can make that will save you cash in case of a medical emergency. Not all companies provide health insurance coverage to their employees and if your employment is contract based, the odds are you are not covered at all. If that is the case, opting your family for supplemental health insurance is an important task. Protect your family from expenses that exceed far above the rates you get from a policy- expenses like the need for medical appliances, brand name prescription drugs, and medical bills/services outside of Canada.
You know what they say- good health is the best wealth right?
These are just a few ways to help you keep more of your money. There's no doubt you can adapt smart financial habits like these so what are you waiting for? Start becoming your own personal finance trainer!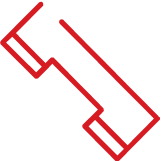 Send us an email or call us for a no obligation quote toll-free at 1-877-851-9090
CALL NOW