There's a reliable and affordable life insurance plan that may be right for you!
REQUEST A QUOTE
Looking for life insurance in Ontario?
You do have a choice!
Canada Protection Plan is a leading name in No Medical & Simplified Issue Life Insurance providing you with reliable and compassionate service as well as affordable life insurance plans. Depending on your health and stage of life there are a variety of plans to choose from. Our goal is to offer all Ontarians the most convenient, affordable, and reliable plans, that can fit your health, lifestyle and the needs of your family.
Get a no-obligation quote from one of our licensed life insurance advisors and find out which plan can be the best fit for your needs.
It's simple and straightforward to get the right life insurance plan.
No Medical plans up to $750,000. This means no medical exams or needles, and being able to get protected quickly.
Coverage up to $1 million on all other plans.
Payments start in the second month, applicable on monthly payment plans.
Get covered regardless of health condition
Permanent and Term Plans available
Your life insurance can serve a broad array of purposes however, it is often the high cost of a funeral that motivates many Canadians to invest in a life insurance policy. No one wants to leave their loved ones with the financial burden of covering funeral costs, particularly in their time of grief. The average funeral cost in Ontario is $8500. Other than covering final expenses, below are some of the other top reasons why many choose to invest in a life insurance plan:
Protect loved ones who rely on your financial support.
Cover education expenses for your children. The average Ontario university tuition is close to $9000.
To replace the income of a spouse. This does not apply solely to the breadwinner; in many cases, if a stay-at-home parent dies, there is a significant cost involved in securing childcare and/or help with domestic tasks.
Protecting your family from assuming your debts, such as mortgage, credit card debt, or car loans.
Known for our strong spirit of giving, many Canadians opt to designate a portion of their life insurance payout to a charity or non-profit.
An appropriate amount of life insurance coverage would allow your loved ones to continue their standard of lifestyle, even when your income is no longer available. This is calculated based upon your current monthly expenditures, your present and probable future incomes, the unique circumstances of your family, as well as the level of premium that you can afford to pay.
Check out our Insurance Calculator to estimate how much life insurance you need, in just three easy steps.
As a leading provider of No Medical and Simplified Issue Life Insurance, we have worked hard to make the process of safeguarding the financial well being of your family, as convenient and as affordable as possible. With an extensive range of insurance protection options, we are here to help you find the best-fit coverage for you and your family.
* Temporary residents must have a valid work or study permit.
Ontario's large and culturally diverse population, natural resources and strategic location contribute to a vital economy. Toronto is the largest city in Canada and the country's main financial centre. Founded by United Empire Loyalists. There are five Great Lakes located between Ontario and the United States: Lake Ontario, Lake Erie, Lake Huron, Lake Michigan (in the U.S.A.) and Lake Superior, the largest freshwater lake in the world.
From coast to coast to coast, whether you live in Ontario (ON) or any other province or territory, when compared to similar plans and benefits, our rates are among the lowest in Canada. Get a quick quote and find out.
Source: Government of Canada. Discover Canada – Canada's Regions
Why wait any longer? For a no-obligation and confidential quote, submit this form. Get peace of mind today with Canada Protection Plan.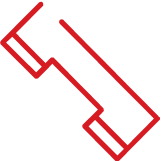 Send us an email or call us for a no obligation quote toll-free at 1-877-851-9090
CALL NOW