Are you looking to be part of a continually growing and dynamic company that is a leader in the life insurance industry?
Would you like to make a difference with the customers we serve?
We are driven to excel and our employees reflect this passion. Our company values include shared collaboration, career development and a friendly and open work environment.
Canada Protection Plan offers this and more.
We appreciate our employee family and we offer an orientation to wellness in the workplace as well as some fun activities over the course of the year.
We are looking for talented individuals, experienced or recent graduates who want to be part of a dynamic team.
Our strength is a family culture characterized by particular care and respect for employees. We connect with our employees in significant and meaningful ways, including (but not limited to):
An orientation to physical, mental, and financial wellness in the workplace
Employee development
Performance management program which connects goal setting, coaching, formal performance reviews and the allocation of base salary and bonus rewards
Company-paid benefit plan with a health care spending account (HCSA) as well as an RRSP and DPSP program where the company matches employee contributions
One paid volunteer day per year to engage in a charitable cause of choice
Courtesy tenant shuttle bus services and free onsite parking
Casual dress code policy
At Canada Protection Plan Inc., we are committed to fostering an inclusive, accessible environment, where all employees and customers feel valued, respected and supported. We are dedicated to building a diverse workforce and we are an equal opportunity employer.
If you require any accommodation, we will work with you to meet your needs.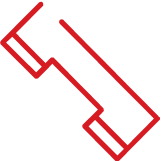 Send us an email or call us for a no obligation quote toll-free at 1-877-851-9090
CALL NOW