Who should consider

Deferred Elite Life?
Deferred Elite Life is

Canada Protection Plan

's solution for many hard-to-insure Canadians who have permanent life insurance needs. This plan is suited for people with less serious health issues (including a heart condition, cancer or diabetes) or those who were previously declined for insurance.
How much insurance can I buy?
18-60
Whole Life (Cash Value)
$

99

Per Month

years old
Minimum Face Amount 

$10,000

Maximum Face Amount 

$350,000
BENEFITS
Accidental Death Benefit (Optional)
Child Term Benefit (Optional)
Terminal Illness Benefit (Included)
Transportation Benefit (Included)
61-80
Whole Life (Cash Value)
$

99

Per Month

years old
Minimum Face Amount 

$5,000

Maximum Face Amount 

$350,000
BENEFITS
Accidental Death Benefit (Optional)
Child Term Benefit (Optional)
Terminal Illness Benefit (Included)
Transportation Benefit (Included)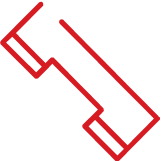 Send us an email or call us for a no obligation quote toll-free at 1-877-851-9090
CALL NOW