Can I get life insurance if I have diabetes?
There is a straightforward, affordable and easy to apply for life insurance plan available for you.
REQUEST A QUOTE
We provide life insurance plans whether you have diabetes or other health conditions. You can be covered!
No medical life insurance for up to $500,000 in coverage.
Whether you're 18 or 80 you can apply, including temporary residents with a valid work or study permit
We hope this comprehensive guide to diabetes and how much control we have over it has been useful to you. If you have questions about diabetes, seek out the advice of a healthcare provider.
If you have questions about getting life insurance, know that there are options. You can be provided with coverage regardless of health conditions, such as diabetes.
How Much Control Do We Have Over Diabetes?
Conventional wisdom about treating and controlling diabetes, especially Type 2 diabetes, has been in flux. The principal source of the controversy is the realization in researchers' circles that there is a dearth of evidence supporting the use of glucose-lowering drugs and the tight control of blood sugar as the most important way to fight Type 2 diabetes.
This doesn't mean that blood sugar isn't important! What it seems to mean is that experts are taking a closer look at diabetes, and all of the factors that influence it, with the idea that might have more control over the disease and its prevention than we previously thought.
So, how much control do we have over diabetes? Probably more than you might think. And that's great for everyone; people who know they have more control over their health enjoy better outcomes, the research proves it.
Additional information on Diabetes
Reliable, trusted and affordable life insurance no matter your health condition. Apply today.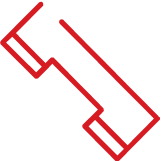 Send us an email or call us for a no obligation quote toll-free at 1-877-851-9090
CALL NOW