Do you have a history of heart disease and worry about being turned down for life insurance?
If you are concerned that you may not be able to get life insurance – you do have a choice
and can apply for coverage.
REQUEST A QUOTE
Great news for those who are hard-to-insure, including those living with heart disease:
With Canada Protection Plan's selection of comprehensive No Medical & Simplified Life Insurance Plans, you can get up to $500,000 in No Medical coverage. It's simple and easy to apply for.
No needles, no medical exams life insurance
Whether you're 18 or 80 you can apply, including temporary residents with a valid work or study permit
Whether you have a history of heart disease, have had a heart attack, or have undergone a heart surgery, you can apply today and get protected with a life insurance plan that fits your needs. Even if you've been declined – you can be covered.
Permanent and Term Life Insurance Options for Heart Disease Patients
To learn more about heart disease life insurance and coverage options that can help alleviate the burden of financial stress upon yourself and your family, explore our range of No Medical & Simplified Issue Life Insurance options. Choose from Permanent/Whole or Term Life insurance plans, based on your current and future goals, as well as the needs of your family.
You may also want to consider Canada Protection Plan's Critical Illness Insurance, a living benefit that can provide a lump sum payout to help you manage your expenses if diagnosed with a specified covered illness.
Reliable, trusted and affordable life insurance – no matter your health condition such as heart disease, heart attack or stroke. Apply today and get peace of mind with Canada Protection Plan.
Additional information on Heart Disease
Why wait any longer? For a no-obligation and confidential quote, submit this form. Get peace of mind today with Canada Protection Plan.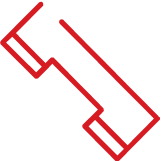 Send us an email or call us for a no obligation quote toll-free at 1-877-851-9090
CALL NOW