Living in British Columbia?
When it comes to reliable and affordable life insurance in BC, Canada Protection Plan has you covered.
REQUEST A QUOTE
Looking for life insurance in British Columbia?
You do have a choice!
Canada Protection Plan is a leading name in No Medical & Simplified Issue Life Insurance in British Columbia providing you with reliable and compassionate service, as well as affordable life insurance plans. Depending on your health and stage of life there are a variety of plans to choose from.
Get a no-obligation quote from one of our licensed life insurance advisors and find out which plan can be the best fit for your needs.
It's simple and straightforward to get the right life insurance plan.
No Medical plans up to $750,000. This means no medical exams or needles, and being able to get protected quickly.
Coverage up to $1 million on all other plans.
Payments start in the second month, applicable on monthly payment plans.
Get covered regardless of health condition
Permanent and Term Plans available
Use our Insurance Calculator to determine how much coverage you need, then explore our insurance plans to see whether a term or permanent/whole life insurance plan would be the best fit for your needs and budget.
Term Life Insurance will provide you with coverage for a specific duration, or term. The premium is fixed for the duration of the term, and may be renewed upon term completion. A practical and affordable way to protect your loved ones.
Permanent, or whole life insurance offers coverage for the remainder of one's life, with a premium that is fixed for the entirety of your policy. Whole Life Insurance Plans are a popular option for those looking for a longer term option for covering final expenses or estate planning.
Whether you select a term or permanent/ whole life insurance policy, you can be assured that your plan will provide your loved ones with tax-free benefits to help them with financial obligations in the event of your passing.
With benefits like these, it's easy to see why Canada Protection Plan is a top choice for comprehensive, affordable, and accessible life insurance plans in British Columbia.
* Temporary residents must have a valid work or study permit.
British Columbia is known for its majestic mountains and as Canada's Pacific gateway. The Port of Vancouver, Canada's largest and busiest, handles billions of dollars in goods traded around the world. Warm airstreams from the Pacific Ocean give the BC coast a temperate climate.
From coast to coast to coast, whether you live in British Columbia (BC) or any other province or territory, when compared to similar plans and benefits, our rates are among the lowest in Canada. Get a quick quote and find out.
Source: Government of Canada. Discover Canada – Canada's Regions
Why wait any longer? For a no-obligation and confidential quote, submit this form. Get peace of mind today with Canada Protection Plan.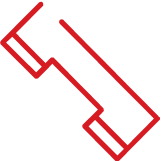 Send us an email or call us for a no obligation quote toll-free at 1-877-851-9090
CALL NOW