"My client needed insurance quickly to insure his mortgage. When I did the online application process through Canada Protection Plan, it went smoothly and was very efficient. "

Rick M.

London, ON
"I recently sold a policy to a 77-year-old client. Unfortunately, he passed away from a stroke. His spouse was concerned that the company would not pay out the claim since they had only paid 4 months into it. After a few months of claims adjudication, I was able to deliver the cheque to his widow. She was extremely grateful and relieved that Canada Protection Plan stood behind their policy and paid the claim."

Shirley J.

Windsor, ON
"Fast, effective, simple to use. The perfect online app especially during COVID-19 social distancing circumstances."

Tim D.

White Rock, BC
"I was able to offer a young client of mine who had a medical condition which might have got her rejected by other carriers a coverage through Canada Protection Plan. I used their E-application, it was a breeze and the questions extremely easy to reply rather than being vague. It was an excellent experience. Thank you."

Shiromi W.

Vancouver, BC
"Thank you, Canada Protection Plan, for giving coverage to those are difficult to insure. This was the easiest and most seamless e-application I have ever done. I am impressed. Thank you"

Nomsa M.

Edmonton, AB
"I wrote this policy because I knew it's the best policy/plan for my client. I did review the other providers for the same requirements of the insured, and there was no available identical coverage and premiums rates that compare to Canada Protection Plan. I suggested to the insured that Canada Protection Plan is the best for his personal life insurance needs."

Jose M.

Mississauga, ON
"Love the e-Application. I'm in Vancouver. Client is in Edmonton, Yes, I am licensed in AB. Connected via video conferencing in order for me to share screen and verify photo ID. I was impressed! Client was impressed! 32 minutes from start to finish. #APPROVED"

Tim D.

White Rock, BC
"Such a relief to be able to help a client who had no other options. This product makes a difference in peoples lives. REAL people, with real families and real needs. Thank you!"

Calvin W.

Langley, BC
"I wrote a policy several years back on a client John N. Unfortunately, he recently passed away. I went to the beneficiary's house to meet and complete the appropriate papers. Then the next day took all documentation into your head office. I was told it would take about 2 weeks to process. Last week I delivered the death claim cheque to the beneficiary. She was so pleased as she had to pay the funeral home by end of the month so we were well in advance of that deadline. The customer service from all involved was outstanding."

Joel C.

Toronto, ON
"I have been associated with Canada Protection Plan for many years. Recently, a 52 year old man, who has been a client for some time, unfortunately passed away from Cancer. Fortunately, he had a policy with Canada Protection Plan. It wasn't long after completing the paperwork with his wife, that I delivered the 6-figure Claim cheque. The Claims Dept. always comes through for the surviving family members."

Richard F.

Windsor, ON
"Having Canada Protection Plan as an option for our clients is indispensable!
During COVID19, Canada Protection Plan was the only place I could turn to offer Life Insurance for my client who had been postponed because labs were not collecting blood/meds during this time. The client wanted to have coverage today, not wait until the pandemic was over. Because of Canada Protection Plan, the client was offered coverage on the spot - and even faster then ever with EApp."

Sharon V.

Calgary, AB
"I had an unfortunate situation recently. Client passed away and his Canada Protection Plan policy had only been in force for less than 2 months. I expected a long and difficult process to get the claim adjudicated. However, it turned out to be extremely quick and efficient. The claims adjudicator provided me with regular updates and was always available to take or return my phone calls. Thank you everyone at Canada Protection Plan."

Michael P.

Fredericton, NB
"Canada Protection Plan's application is the easiest, most pain-free life insurance application I've ever completed. Policies are approved and issued within days. Canada Protection Plan is my first choice for any clients that have had difficulty obtaining life insurance coverage with a traditional insurer."

Keray S.

Victoria, BC
"My Client appreciated the Critical Illness coverage from Canada Protection Plan with its straight & simple Application. No medicals, no fluids. It took not more than 15 minutes to complete the Application."

Ihab Y.

Hamilton, ON
"I was able to put proper protection on someone who had been turned down by three different insurance agents in the last five years, due his medical history. He had given up on looking for insurance, until he met me. When I met his family, they got a huge sense of relief by knowing that finally they would be covered, in case something happened to him.
Thank you, Canada Protection Plan, for making a huge difference in helping families!"

Jose Z.

Calgary, AB
"Canada Protection Plan has the most user-friendly life insurance applications in the industry, I just love how answering the questions on the application makes it so easy to find the proper plan. I commend Canada Protection Plan for developing, not only a no-medical critical illness plan, but for developing a plan that will cover someone who's had cancer but can be covered for heart conditions and visa versa. This is a first in the industry and is definitely a game changer."

Tom V.

Barrie, ON
"My brother in law beat stage 4 Lymphoma last summer and had no coverage at the time. He is a 44 and has a wife and 2 children. A couple weeks ago he asked, "I'll never qualify for any disability or critical illness ever again, will I?" The following week, the new Critical Illness Insurance products were released by Canada Protection Plan and we got him Cardiac Protect CI for $50,000 with $50,000 Accidental Death and ROPD for just $462/year. Amazing!"

Susan P.

Edmonton, AB
Canada Protection Plan Reviews and Testimonials
These are just a sample of reviews and testimonials that Canada Protection Plan receives from advisors and customers about our products and services.
Our core belief is to provide the best when it comes to offering a solid choice of life and critical illness insurance plans, compassionate care and service, price, and convenience.  We provide life insurance regardless of one's health. Whether you are hard to insure, new to the country with a valid work or study permit, have a high-risk occupation, into extreme sports or, simply looking for a fast and convenient process – you can be covered. Most of our plans are no medical required, which means no doctor's visits or needles. And, payments do not start until the second month when paying monthly.
It is important to research and compare what is provided and its value. When it comes to reliable, affordable, best life and critical illness insurance you should have confidence that the choice you make for you and for your family's well-being is the right one.
We take to heart the trust placed in us when providing you with the right plan to cover your insurance needs.
One of the best ways to continually improve our service and products is to hear from you on how we are doing.
We'd love to hear your story and experience with us. Your comments are greatly appreciated.
keyboard_arrow_leftPrevious
Nextkeyboard_arrow_right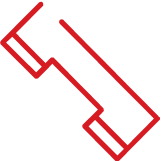 Send us an email or call us for a no obligation quote toll-free at 1-877-851-9090
CALL NOW