Guaranteed Acceptance Life
Designed for the most challenging applicants
Who should consider

Guaranteed Acceptance Life?
Guaranteed Acceptance Life is "guaranteed issue". You will not be turned down for coverage regardless of health condition. It is a simple, permanent insurance solution designed to meet the insurance needs of the most challenging applicants. Regardless of your medical condition or previously declined for life insurance, you are eligible for this plan. It is generally purchased to cover final expenses by individuals who are not eligible for other plans of insurance.

How much insurance can I buy?
18-60
Issue Ages and Amounts
$

99

Per Month

years old
Minimum Face Amount 

$10,000

Maximum Face Amount 

$50,000
BENEFITS
Accidental Death Benefit (Optional)
Terminal Illness Benefit (Included)
Transportation Benefit (Included)
61-75
Issue Ages and Amounts
$

99

Per Month

years old
Minimum Face Amount 

$5,000

Maximum Face Amount 

$50,000
BENEFITS
Accidental Death Benefit (Optional)
Terminal Illness Benefit (Included)
Transportation Benefit (Included)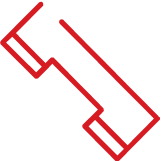 Send us an email or call us for a no obligation quote toll-free at 1-877-851-9090
CALL NOW