Get Your Personalized
No Obligation

Quote
Critical Illness Insurance can help protect you and your loved ones.
REQUEST A QUOTE
It's simple and straightforward to get the right plan.
Critical Illness Plans for up to $100,000 in coverage. No medical exams or needles required.
Get protected quickly.
Compare and see how low our rates are.
Policy holders may be eligible for many valuable benefits
Payments start in the second month, applicable on monthly payment plans.
Bundle and save – time and money when purchasing both a Life and Critical Illness Insurance policy
Why wait any longer?
For a no-obligation and confidential quote, please submit this form and get peace of mind.
* Temporary residents must have a valid work or study permit.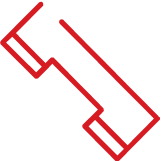 Send us an email or call us for a no obligation quote toll-free at 1-877-851-9090
CALL NOW