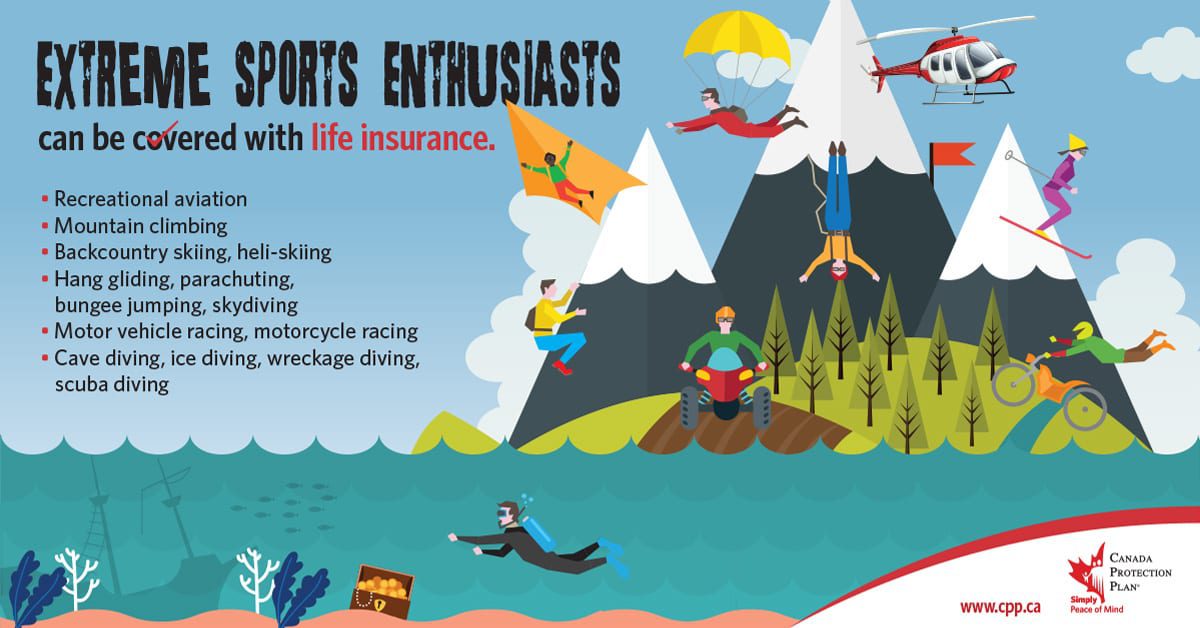 This cover has been designed using resources from Freepik.com
Are you into extreme sports? From sky to scuba diving, if any of these are on your bucket list, make sure that your life insurance provider will cover you.
Recreational aviation
Mountain climbing
Backcountry skiing, heli-skiing
Hang gliding, parachuting, bungee jumping, skydiving
Motor vehicle racing, motorcycle racing
Cave diving, ice diving, wreckage diving, scuba diving
From the sheer thrill of freefalling or exploring underwater caves, the one thing that you don't want your heart racing over is worrying about your life insurance policy.
If you're into extreme sports, know that you can apply for life insurance with Canada Protection Plan. Get up to $500,000 in No Medical Life Insurance coverage, it's fast, affordable and easy to apply.