New Low Rates – Same Great Coverage
Act now to take advantage of a special limited-time discount on term life insurance2 from Foresters Financial.
REQUEST A QUOTE
Looking for affordable life insurance coverage to cover your mortgage, home equity line of credit or to simply provide financial protection for your family?
No better time than now to apply for term life insurance from Foresters Financial – the savings are incredible, but time-limited!
Apply between May 1, 2023 – October 31st, 2023 and you could take advantage of the following:
Save up to 14% off your annual premiums for the entire duration of the policy! Choose the term that's right for you — 10, 20 or 30 years!
Get guaranteed death benefit amount and level premiums!
Optional riders for extra protection!
No initial paramedical or no lab work for coverage up to a $1 million for ages up to 50, and up to $500,000 for ages 51-55!
More than just life insurance.
Plus…. Members who join during our promotion, can earn $25 in bonus Foresters Go reward points5 just by downloading the Foresters Go app and completing their profile.
What is Term Life Insurance?
Term life insurance can be an affordable solution to help protect what matters most and reduce your financial stress. With a fixed premium and a set amount of coverage, term life insurance is useful if you only need coverage for a specific time period and the benefit is payable if the insured dies within the designated term. 
This special discount won't last long, so don't wait any longer to protect your loved ones.

Get affordable

life insurance with Foresters Financial today!
1 Underwritten by Foresters Life Insurance Company.
2 Term discount applies to all Foresters Term 10, Term 20 and Term 30 applications with individual coverage over $500,000 submitted between May 1 to October 31, 2023. Discount applies to all Canadian provinces and territories. Discount does not apply to Canada Protection Plan term products.
3 Foresters Financial member benefits are non-contractual, subject to benefit specific eligibility requirements, definitions and limitations and may be changed or cancelled without notice or are no longer available.
4 Foresters Go – a wellness app that rewards you for healthy living and giving back to your community. You deserve life insurance coverage that helps you get the most out of life. Provided by The Independent Order of Foresters and is operated by dacadoo AG.
5 Member must be 18 years of age or older to participate in the promotion.
Foresters Financial, Foresters, Foresters Care, Foresters Moments, Foresters Go, the Foresters Go logo and Helping Is Who We Are trade names and trademarks of The Independent Order of Foresters (a fraternal benefit society, 789 Don Mills Rd, Toronto, ON, Canada M3C 1T9) and its subsidiaries.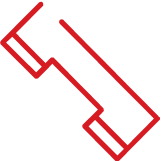 Send us an email or call us for a no obligation quote toll-free at 1-877-851-9090
CALL NOW