Health & Dental Insurance
Canada Protection Plan has many choices to cover prescription drugs, dental care and so much more. Protect yourself from medical expenses not covered by provincial health insurance.
Get a no-obligation quote
Canada Protection Plan offers a variety of insurance plans to help pay for unexpected expenses in the event of both serious and routine medical events.
Canada Protection Plan offers a wide variety of health and dental insurance plans for both individuals and families. Our plans can cover just medical expenses or dental expenses, or if needed, a comprehensive list of benefits. We have special health insurance and dental plans that don't require a medical questionnaire or exam, as long as you apply within 60 days of your group insurance benefits ending. We even have plans for small business groups.
If you aren't covered by a group health and dental insurance plan, then you know how quickly medical bills can add up. Prescription drugs, dental checkups, massage or physiotherapy, new eyeglasses – the list of possible expenses goes on and the annual expenses can easily add up to thousands of dollars. We are sure you'll find exactly the right coverage – whether you want coverage for you, your family, or even for your employees.
Simple, affordable health care insurance for you and your family
Choose from a basic or enhanced prescription drug plan; a basic or enhanced dental plan; or a combination plan that combines both drugs and dental
Add a variety of additional benefits like vision care or hospital coverage
The perfect plan if you have recently lost your coverage or will soon be leaving a group plan because of retirement or job loss
No medical questionnaire is required! Your acceptance is guaranteed as long as you apply within 90 days of your group insurance benefits ending
FollowMe offers you a choice of four different levels of coverage for benefits like prescription drugs, dental care, vision care and hospital benefits
Association Health & Dental Insurance
Eight plan choices available for small and medium sized associations or small businesses
Offers coverage for prescription drugs, dental care, vision care, hospital coverage and more
Association plans offer comprehensive coverage sooner than an individual plan might be able to
Underwritten by The Manufacturers Life Insurance Company (Manulife)
© The Manufacturers Life Insurance Company (Manulife). All rights reserved.
Manulife, P.O. Box 670, Stn Waterloo, Waterloo, ON N2J 4B8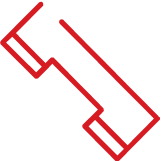 Send us an email or call us for a no obligation quote toll-free at 1-877-851-9090
CALL NOW