Get reliable, affordable protection.
Ages 18 to 80 can apply

*
No needles, No Medical Exams 
for up to $750,000 in coverage
Payments start in the second month
when paying monthly
Complimentary Benefits
Too many to list here! From online document preparation service

**

for customizable wills, powers of attorney to a competitive scholarship program and more

Easy
Just answer some health-related questions

Fast
You could be covered in just under a day

Secure
As a policy holder you are protected and, your rates will never increase for the term's duration
Why wait any longer?
For a no-obligation and confidential quote, submit this form. Get peace of mind today with Canada Protection Plan, a leading name in No Medical & Simplified Issue Life Insurance.
* Temporary residents must have a valid work or study permit.
** LawAssure online document preparation service is provided by Epoq, Inc. Epoq is an independent service provider and is not affiliated with Foresters. Not available in Quebec, the Yukon, the Northwest Territories and Nunavut. LawAssure is not a legal service or legal advice and is not a substitute for legal advice or services of a licensed legal advisor. Foresters Financial, their employees and life insurance representatives, do not provide, on Foresters behalf, legal, estate or tax advice.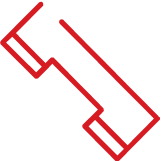 Send us an email or call us for a no obligation quote toll-free at 1-877-851-9090
CALL NOW