Pre-Authorized Debit (PAD)
Never Miss a Payment
Pre-authorized debits (PADs) are a convenient and easy way to pay your bills automatically, alleviating the stress of manually meeting your monthly payment deadlines. Think of a pre-authorized debit as you, the account holder, granting the company or service provider permission to debit your account each time payment is due, helping you avoid missed payments, penalties, and costly interest charges. 
Many people use PADs for paying monthly utility charges and mortgage payments, but did you know that this system is also a great way to pay your life insurance premiums? By completing a Personal PAD form, Canada Protection Plan can electronically withdraw your monthly premium payment directly from your chequing account; set it and forget it! 
How to Sign Up to Pay by Pre-Authorized Debit
Start by completing the online form below. Canada Protection Plan will request your banking information, contact information, as well as the frequency of your premium payment withdrawals. You can find all the account information you need to complete your PAD form (like your account number, institution number, or branch number) by referencing a blank cheque or logging into your online banking account.
Pre-Authorized Debit (PAD) Form
It's important to know that your PAD premium payment will not go through if you don't have enough funds in your account. Insufficient funds may impact your insurance coverage. If you have multiple payments automatically being deducted from your account each month, make sure that you're regularly monitoring your account balance, transferring money to your chequing account when necessary.
Can I Cancel my Pre-Authorized Debit Withdrawal?
Yes. Your pre-authorized debit agreement will specify all instructions for cancellation. It may take up to 30 days following your date of notice for your authorized payments to stop. After 30 days, check your account to confirm that funds are no longer withdrawn.
Note that ending your PAD payments will not cancel your insurance coverage; the cancellation only applies to the payment method. To continue to receive insurance coverage, you must make your regular premium payments. To cancel your insurance policy, contact your Canada Protection Plan Advisor.
Canada's Trusted Choice for Life Insurance
Still have questions about payment options for your insurance premiums? Our licensed life insurance advisors are here to address your questions and concerns and make it as easy as possible to receive the coverage that you deserve.
Since 1992, Canada Protection Plan has established itself as a leading name in No Medical & Simplified Issue Life Insurance products. Let us show you how quick and easy it is to get peace of mind with our reliable and affordable life insurance plans designed to fit the needs of every Canadian.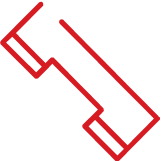 Send us an email or call us for a no obligation quote toll-free at 1-877-851-9090
CALL NOW