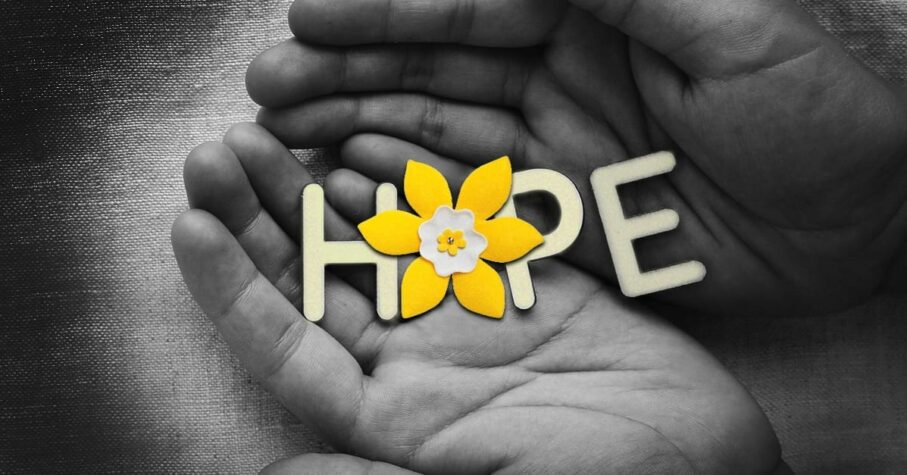 April presents a welcome respite from the long winter. It arrives with more sunshine, new flowers, and a fresh sense of awakening and optimism. This is probably why April came to mean hope and perseverance, along with research and great strides in the fight against cancer.
April is Cancer Awareness Month in Canada, also known as Daffodil Month.
The daffodil is the symbol of the Canadian Cancer Society (CCS). The CCS is a community-based, national organization of dedicated volunteers who have adopted the daffodil as a symbol of hope in the fight against cancers of all kinds. The purpose of the society is to improve the quality of life for people living with cancer, and to help raise funds and awareness in order to eradicate the disease altogether.
Since the 1950s, the daffodil has served to inspire hope and awareness about cancer in Canada.
CCS Toronto volunteers first used daffodils to decorate tables for a fundraising tea and gave out daffodils in local restaurants in 1956. As recipients of the daffodils asked how they could donate to support the cause, the volunteers realized that the daffodil could be not only a symbol of hope but also a powerful fundraising tool.
This led to the first Daffodil Days which took place in 1957. Toronto volunteers raised more than $1,200 from selling daffodils that year, and the connection between the daffodil, spring's first flower, and the hope that cancer could be beaten was cemented in Canadian culture. Daffodil Days events spread throughout Canada and were adopted by cancer organizations in other countries, including the American Cancer Society, the Cancer Council of Australia, and the Irish Cancer Society.
2016 numbers are not in as of this date, however in 2015 the Daffodil campaign raised more than $16.5 million in Canada alone and the CCS raised $44 million. Two new initiatives have been introduced, the Daffodil Dash (a family walk/run) and paint your workplace/school yellow, and together they raised more than $250,000.
Buying fresh daffodils, wearing a daffodil pin, or volunteering during Daffodil Month is intended to be an act of solidarity and participation. Even getting involved in this small way helps fund research into the best ways to fight all cancers for all Canadians, and supports Canadians living with cancer right now.
Cancer is the leading cause of death in Canada, and nearly half of all Canadians will develop cancer at some time in their lives. This is why support is so important—and raising awareness is, too. Knowing more about cancer means being better prepared, from screening and prevention to successful treatment.
We all want to make cancer history.
Until then, no matter your health condition, including cancer – you do have a choice when it comes to life insurance and protecting your family's financial wellbeing. With Canada Protection Plan, you can be covered for up to $500,000 with our No Medical plans. To find out which plan and coverage can be the right fit for you, please contact your advisor or call Canada Protection Plan at 1-877-851-9090. It's easy and straightforward to apply.