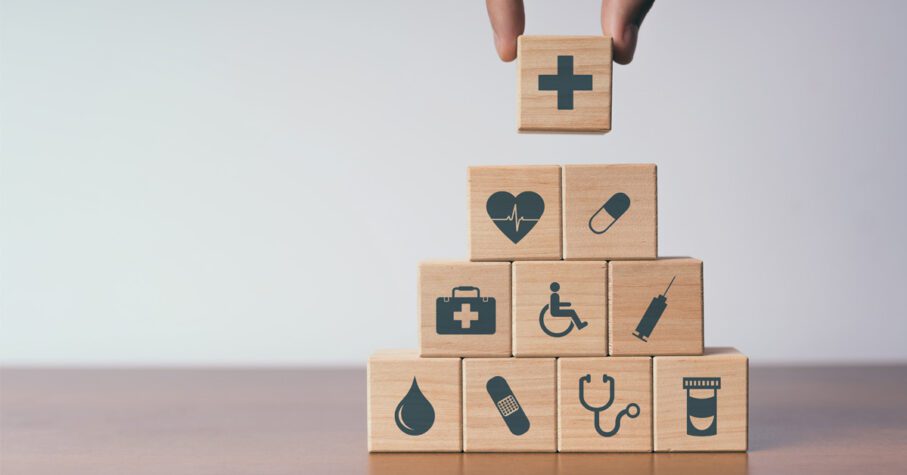 Like many serious life events, critical illnesses can come out of the blue, leaving you and your family scrambling for answers to questions you've never asked yourselves before. What will my long-term outcomes look like? Will I be able to maintain my current lifestyle in the aftermath of a serious illness? Is my health insurance enough to cover my needs and those of my family?
Read on and learn about the financial implications of critical illness, the coverage provided by your existing insurance, and how critical illness insurance can give you and your family extra peace of mind.
Every Canadian province has its own provincial health insurance, but coverage varies from one province to the next and can change rapidly.
If you have employee health insurance through work, it may cover some of the things your provincial plan doesn't. Keep in mind that your coverage will likely be lower when you retire.
In Canada, employment insurance replaces a portion of your income for up to 15 weeks if a medical condition prevents you from working.
Life insurance gives your family a financial safety net if you pass away. However, medical advances have significantly increased survival rates. In the happy event that you recover from your illness, your family won't have access to a life insurance payout, but you will still have expenses to cover while you are ill.
Disability insurance is intended to cover ongoing costs like your mortgage and utility bills if you become too ill to work. Payments are monthly and are based on your income. If your insurance provider deems that you're able to work, your benefits will end.
Critical illness insurance is designed to fill the gap between your other sources of coverage and your financial needs. It pays out when you are diagnosed with a serious illness, even if you eventually recover.
This type of insurance gives you a lump-sum payment rather than monthly installments or reimbursements, giving you maximum flexibility to cover your expenses and relieve some financial pressure. For example, you might decide to use the payout for:
Extra support at home for personal care, cooking, and cleaning
Replacement income for family members who take time off to care for you
Additional childcare
Extra expenses in the hospital, such as a private or semi-private room
Transportation to and from the hospital for you and your family members
Prescription drugs that are not covered by your provincial plan
New treatments that aren't yet covered by your provincial plan
Debt reduction, bill payments, or mortgage payments
Ultimately, critical illness insurance means you can navigate the challenges ahead without worrying about finances. Think of it as a safety net that keeps you and your family from falling through the financial cracks at a time when you're already dealing with serious challenges. It allows you to focus on the most important thing in your life: your treatment and recovery and the well-being of your loved ones.
Canada Protection Plan has built a reputation as a leading provider of no-medical insurance, including life insurance, health and dental insurance, travel insurance, and critical illness insurance. Our critical illness plans offer the following advantages:
Quick and easy applications: you can get coverage starting in just a few days
Affordable rates
No medical tests or exams are required to apply
Coverage up to $100,000
Cancer survivors are eligible for coverage
You can apply for coverage up to age 75
People with pre-existing conditions are eligible to apply
Add-on options such as Accidental Death Benefit and Return of Premium On Death (ROPD) Rider
Four different plans, so you can tailor your coverage
No one expects the unexpected, but that doesn't mean you can't or shouldn't prepare. Evaluate the insurance you currently have and construct a worst-case scenario. What will your needs likely be, and how will your family be affected if you become seriously ill? If, after this evaluation, you decide that critical illness insurance is right for you, take a closer look at our plans. We offer a free no-obligation quote—you may be surprised by how affordable it is to provide this financial buffer for your family.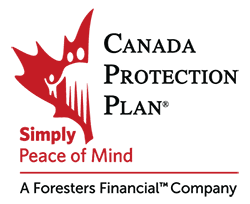 Canada Protection Plan is one of Canada's leading providers of No Medical and Simplified Issue Life Insurance.
Our mission is to provide reliable protection and compassionate service from coast to coast with easy-to-purchase life insurance, critical illness insurance and related products. Our expanding product choices will help you get the coverage and peace of mind you need for a better financial future. Canada Protection Plan products are available through over 25,000 independent insurance advisors across Canada.