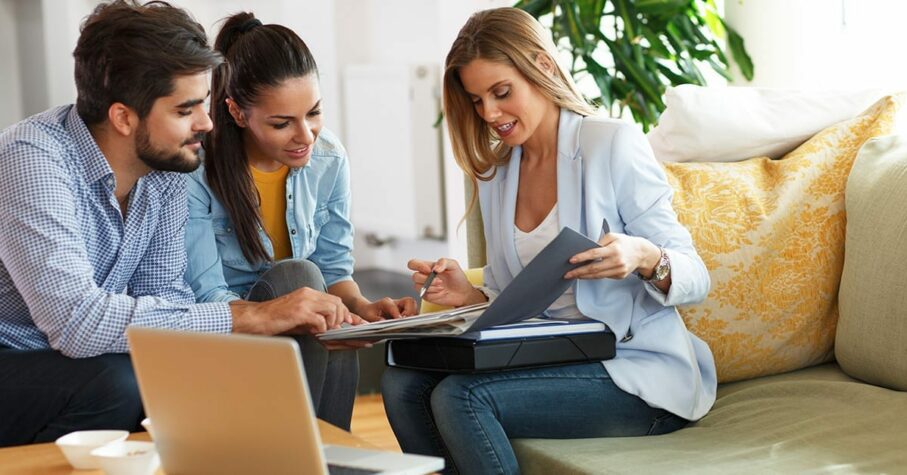 The one thing about life we can predict is that it's unpredictable.  That's why it's important to do your best to plan for the unexpected.  After all, with a proper plan comes peace of mind and the knowledge that whatever happens, your dependents will be cared for financially.  Life insurance is one way you can ensure the financial security of your loved ones in case something happens to you.
At some point in their lives, most Canadians will purchase life insurance.  It may be after a marriage, the expansion of their family, the purchase of a new home, a separation or divorce, or during retirement.  Your existing and planned future financial situation and that of your dependents generally has the most influence on the type and the amount of life insurance that a person should buy.
There are two main types of life insurance: term life insurance and whole life insurance.  The key difference between them is this: term life insurance covers you for a set period of time, or the agreed upon term.  Whole life insurance on the other hand, remains in effect for the entire lifetime of the policyholder and pays a guaranteed benefit to their dependents after insured passes on.  We've written a blog that offers a more detailed explanation of the differences between whole and term life insurance.
It's never too early to plan ahead.
When it comes to life insurance, the earlier you begin your investment the more likely you are to reap the full benefits available to you on the life insurance plan that you choose.  Purchasing life insurance can be more difficult as you get older, so it's best to enroll in a plan while you're still relatively young and in good health in order to provide your family with the protection they deserve.
Ensure the financial security of your family.
Whether you choose a whole life insurance or term life insurance plan, your investment provides you with the means to provide financially for your family in the event of your death.  Remember however that with term life insurance, you only receive coverage for the predetermined term of the policy.
Depending on the amount of the policy you choose, your life insurance policy can be used to help your beneficiary:
Pay off large debts, such as your mortgage
Pay for your child's post-secondary education
Maintain their standard of living should you suddenly pass on
Cover the costs of your funeral and final expenses
Individuals who have other retirement savings accounts and money set aside to cover the cost of their funeral often enroll in a term life insurance policy to ensure their dependents are protected should they pass on before they reach retirement age.  Conversely, those with limited retirement savings, or individuals want to free up some of their investments to enjoy during their lifetime often purchase whole life insurance, in which their benefit is guaranteed upon their death.
In life, we need to expect the unexpected – and make plans to ensure that our loved ones will be protected should we pass on.  Life insurance is a way for you to ensure the financial security of your dependents.  To learn more about what life insurance plan is right for you, speak with your advisor or contact Canada Protection Plan today.