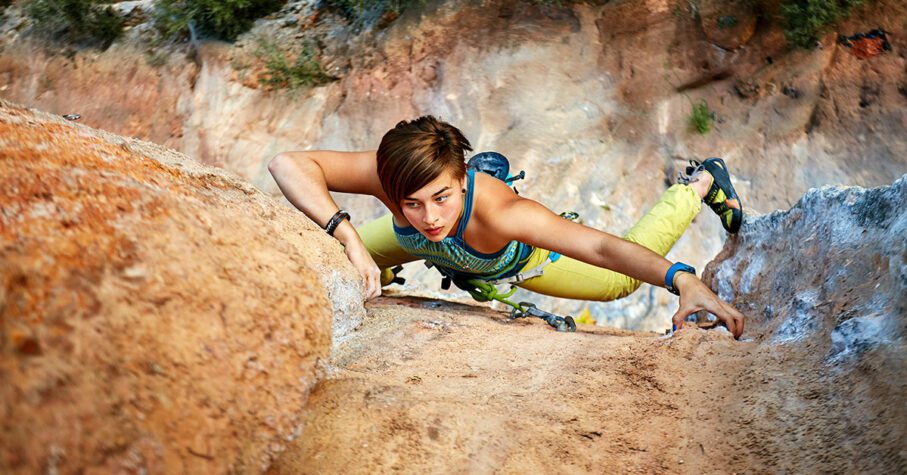 Different activities suit different types of people. While some may be perfectly comfortable with a leisurely hike or a competitive basketball game, others may find themselves chasing an adrenaline surge to feel fully alive and fulfilled.
Extreme sports are a favourite of many "adrenaline junkies" and typically entail paragliding, BMX, freestyle skiing, and any other "extreme" activity you can think of. Sound like you? If so, the good news is that you can enjoy all your favourite extreme sports and still have the life insurance coverage you need.
No matter what's on your bucket list, you can have great adventures with financial peace of mind if you secure adequate coverage. Make sure your provider will absorb the cost of accidents if you participate in extreme sports!
Are you wondering how and why life insurance might be necessary to support your passions and adrenaline-focused lifestyle? Read on to learn more.
Why do you need life insurance if you participate in extreme sports?
While extreme sports might provide that hit of adrenaline you crave, the risk of injury or death can increase when you participate in such activities. From mountain biking to scuba diving, these sports are often equally fun and dangerous.
The risk factor of extreme sports doesn't mean you need to stop participating in these hobbies; however, it is essential that you have the coverage you need in case of unanticipated complications.
Life insurance can give you the peace of mind that your loved ones will be financially secure and protected in the event of your passing. A policy's death benefit can help your loved one(s) cover your funeral and final expenses, any outstanding mortgage payments or other personal debt, cover the cost of your children's post-secondary education, provide a donation to your favourite charity, or anything else they need.
Why is it difficult to get life insurance if you participate in extreme sports?
The purpose of insurance may technically be to cover you or your family in accidents or death. But don't forget that insurance companies aim for as little risk as possible in selecting their customers. They want to avoid the likelihood of paying death benefits and absorbing other costs.
Some life insurance providers will deem you high-risk if you participate in extreme sports, thereby charging you higher premiums. It may also be more challenging to secure life insurance coverage as an extreme sports participant since these activities increase the risk to your life.
Nevertheless, several types of life insurance policies out there may be accessible and worthwhile for you. Let's review a few of those options.
First things first: let's break down the difference between term and permanent life insurance.
Term life insurance lasts for the duration of a fixed term and usually has lower upfront premiums than permanent insurance (the shorter the period, the lower the premium). It can provide insurance coverage for 10, 20, or 25 years or any other period defined by the policy. If you believe that you will only participate in extreme sports during a particular life stage, then term life insurance could be an excellent option for ensuring coverage over that specific period without spending unnecessary money afterward.
You should be aware that your policy will only pay out a death benefit to your loved ones if you die during the term period with term life insurance. If you live beyond your agreed-upon term period and do not renew your policy, the term plan will lapse and not pay out a death benefit.
At the end of a term period, your insurance will either end, or you can renew it to extend for another term. In some cases, you may also be able to convert a term insurance policy into a permanent policy.
Rather than term life insurance, you might also consider investing in a permanent life insurance policy. This type of insurance will provide protection for as long as you need it and guarantees coverage for as long as you live. Permanent life insurance is an excellent idea if you plan on participating in extreme sports throughout your lifetime.
The main drawback to permanent life insurance is that it costs more than other types of insurance since it extends permanent protection. To keep costs to a minimum, you can opt to lock in your premiums when you first buy your policy. This will ensure you're paying the same rate throughout your life.
Another type of insurance that is available is called no medical life insurance. Having this type of plan or policy means applying for coverage without any medical tests, including blood tests or other exams.
Even though the application for no medical insurance still requires you to respond to questions about your health and medical history, you could still potentially qualify for no medical life insurance regardless of your health – though this will depend on the provider and the plan you zero in on.
No medical life insurance is typically issued within one to four weeks after applying and qualifying. In contrast, traditional life insurance requires a complete medical which may or may not include bloodwork, fluid samples, etc. Because it is fully underwritten, it can take one to three months to issue a traditional policy.
Conclusion
Now that you understand your options for life insurance coverage, you can feel more comfortable regularly participating in your favourite extreme sports! The only question left remains: what is the right policy for you?
Canada Protection Plan, a Foresters Financial company, can offer extreme sports enthusiasts competitively priced whole-life and term insurance policies and unique and fun Foresters member benefits.1 Explore your options and inquire today about the coverage you and your loved ones need.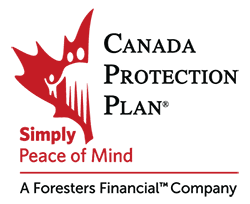 Canada Protection Plan is one of Canada's leading providers of No Medical and Simplified Issue Life Insurance.
Our mission is to provide reliable protection and compassionate service from coast to coast with easy-to-purchase life insurance, critical illness insurance and related products. Our expanding product choices will help you get the coverage and peace of mind you need for a better financial future. Canada Protection Plan products are available through over 25,000 independent insurance advisors across Canada.
1 Foresters member benefits are non-contractual, subject to benefit specific eligibility requirements, definitions and limitations and may be changed or cancelled without notice
or are no longer available.